Campaign Wrap: Trump Visits, Departs D.C. Without Fanfare
by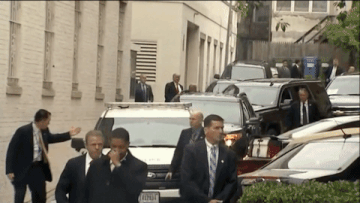 Donald Trump and "low-key" aren't typically words that go together, but his visit to Capitol Hill was all business, and studiously spotlight-free.
Instead, Trump's visit was marked by unusually under-the-radar proceedings for a presumptive nominee visiting lawmakers from his or her own party

House Speaker Paul Ryan began a press conference after the meeting by discussing opioid legislation, while Senate Majority Leader Mitch McConnell issued a written statement instead of appearing before a microphone
Trump made no public appearance
Ryan, in his comments to reporters, said that while he and Trump had a "very encouraging meeting," policy gaps still separate them
He carefully stopped short of endorsing the Republican front-runner, saying "this is a process"
"In 45 minutes, you don't litigate" all the matters "that we're talking about," Ryan said
McConnell relied on well-worn Washington phrasing, saying his session with Trump was "very constructive"
Meanwhile, at a venue across the continent, former House Speaker John Boehner cut to the bottom line, saying he had no doubt any disputes will "get smoothed over" between Trump and the politicians who haven't quite known what to make of his triumph
Boehner, appearing at a hedge-fund conference in Las Vegas, also indulged in the luxury he now enjoys to speak freely

"To this day I don't know" what conservative House Freedom Caucus members want, he said, calling the group "knuckleheads"

He also termed Bernie Sanders, the self-styled Democratic Socialist, "the most honest guy" running for president

ON THE TRAIL
Hillary Clinton backs removing bankers from regional Fed boards, according to her spokesman Jesse Ferguson
She "believes that the Fed needs to be more representative of America as a whole as well as that common sense reforms—like getting bankers off the boards of regional Federal Reserve banks—are long overdue"
Sanders staffers and volunteers are circulating a draft proposal calling on him to leave the presidential race after June 7 so they can start creating a progressive anti-Trump apparatus, Politico reports
Trump adviser Sam Clovis yesterday suggested that the businessman would be open to reductions in Medicare and Social Security spending if his proposed tax cuts don't achieve budget surpluses, Wall Street Journal reports
Before, Trump has said he didn't want to change entitlements, while proposing large tax cuts
Clovis also told WSJ Trump may push to privatize VA health care

VEEPSTAKES
 Vice President Joe Biden said he thinks Sen. Elizabeth Warren is the best VP choice for Clinton, Politico reports
Biden wanted Warren to be his own running mate if he ran

ENDORSEMENTS
Senate Finance Committee Chairman Orrin Hatch said he supports Trump but he needs to "soften some of his rhetoric"
"Now that Donald Trump is the presumptive nominee, I will do what I can to help him run a successful campaign" said Hatch, R-Utah
NRCC Chairman Greg Walden, R-Ore., said he supports Trump as nominee

CAMPAIGN FINANCE
Trump and the RNC are planning to kick off an aggressive fundraising schedule with an event in L.A. at the end of May, Washington Post reports
Investor Thomas Barrack Jr., who participated in real estate deals with Trump in the 1980s, to host fundraiser May 25
T. Boone Pickens will host reception for pro-Donald Trump Great America PAC next month at his Texas ranch, Politico reports

Pickens said yesterday he supports Trump for president
Americans for Prosperity, a group backed by the Koch brothers that spent millions opposing President Obama in 2012, hasn't yet said whether it'll wade into the 2016 election, CBS reports
"We've not made any decisions on 2016 with regard to the presidential," AFP President Tim Phillips said
Spencer Zwick, a GOP fundraiser who has close ties with Mitt Romney, has periodically met with Trump, according to the New York Times

ETC.
Fracking's future "looks bright" if either Clinton or Trump are elected, according to Bloomberg Intelligence analysis
Clinton is unlikely to seek an end to fracking because "the trade-off would likely mean more coal use," while Trump's desire to overturn state bans "would likely face vigorous opposition" analysts Rob Barnett and Vincent G. Piazza write in notes
Sen. Lindsey Graham said he had a "cordial, pleasant phone conversation" with Trump and the two discussed Islamic State and Iran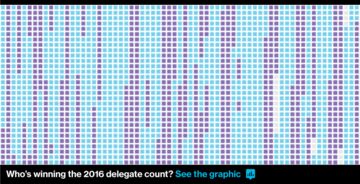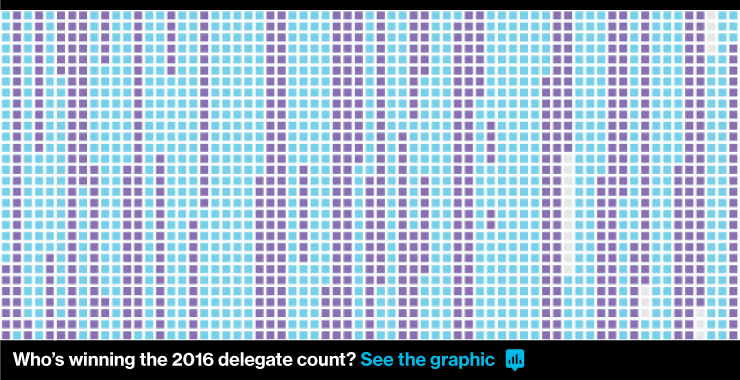 Before it's here, it's on the Bloomberg Terminal.
LEARN MORE