Campaign Wrap: Will Ryan Find Party Unity in Trump?
by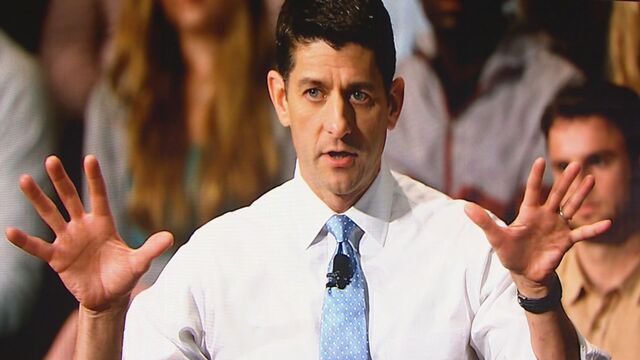 House Speaker Paul Ryan today called for "real unification" of the Republican Party, and whether he'll find that at tomorrow's meeting with Donald Trump is the big question surrounding the session.
"To pretend to be unifying, we go into this election at half-strength," Ryan told reporters at the Capitol today
Ryan's comments follow the stir he created last week when he said he wasn't ready to back the GOP's presidential front-runner "right now"—remarks that lead to tomorrow's meeting
Washington Post's Dan Balz opines that Trump can never really achieve solidarity with Republican leaders because his policies change so often
Balz expresses skepticism that Trump would promise to further conservative policies after November, since he hasn't followed that playbook so far
Ryan today met with lawmakers who support Trump and who urged Ryan to get behind him, Politico reports
Rep. Tom Cole, an ally of the speaker, predicted that Ryan and Trump "will find common ground" in the end
Cole called Ryan "pragmatic" and said he doesn't see "how being at odds with your nominee" would help Ryan retain GOP majority in the House

ON THE TRAIL
Trump told AP he doesn't plan to release his tax returns before the November election, in part because "there's nothing to learn from them"
Releasing returns has evolved into tradition for presidential nominees; Trump said in interview he didn't think voters would be interested in his
Trump suggested he's waiting to attack "crazy" Bernie Sanders while the Vermont senator continues his battle with Hillary Clinton for the Democratic presidential nomination
"I don't want to hit Crazy Bernie Sanders too hard yet because I love watching what he is doing to Crooked Hillary. His time will come!" Trump tweeted
He said on Fox he's considering setting up terrorism commission headed by ex-New York City Mayor Rudy Giuliani
He also took credit for Budweiser's "America" name change

DELEGATES
Washington Post reports that while Sanders won the West Virginia, primary, he won fewer delegates than he needed to stay on track pass Clinton

STAFF MOVES
Trump hired Eli H. Miller as COO of his finance team, New York Times reports
Miller worked as deputy finance director for Marco Rubio's failed presidential campaign this year; worked for Mitt Romney in 2012
Sanders' Calif. state director Michael Ceraso has left campaign, Politico reports
Politico says he advocated for strategy that involved more investment in state on field and digital organizing instead of TV ads
Calif. holds its primary on June 7

VEEPSTAKES
Sen. Elizabeth Warren, D-Mass., won't rule out being Clinton's running mate
"Right now, I just want to be clear. I love my job," she said in interview with Mic

POLLS
NATIONAL: Clinton draws 41% support, Trump 40% in Reuters/Ipsos online national poll of likely voters

ENDORSEMENTS
 BP Capital's T. Boone Pickens said he supports Trump for president
Pickens said at conference in Las Vegas he agrees with Trump's stance on banning Muslims until they are properly vetted

TAXES
Trump last month asked CNBC's Larry Kudlow and Heritage Foundation's Stephen Moore to help update its tax plan, Politico reports
Trump seeks to make plan more politically acceptable by cutting $10t price
Proposed revision would raise top tax rate from Trump's earlier plan, increase number of taxpayers
Tax Foundation preliminary estimate of revised plan's deficit impact is $3.8t, according to Kudlow
Clinton knocked Trump's tax plan, and her campaign sent a release out saying it would be "an enormous boon for the top one percent of earners"

ETC.
New York Times reports that Marc Mezvinsky, Clinton's son-in-law, is closing his firm's Greece hedge fund after 2 years
Fund lost nearly 90% of its value
Ted Cruz told CNN he'll seek Senate re-election in 2018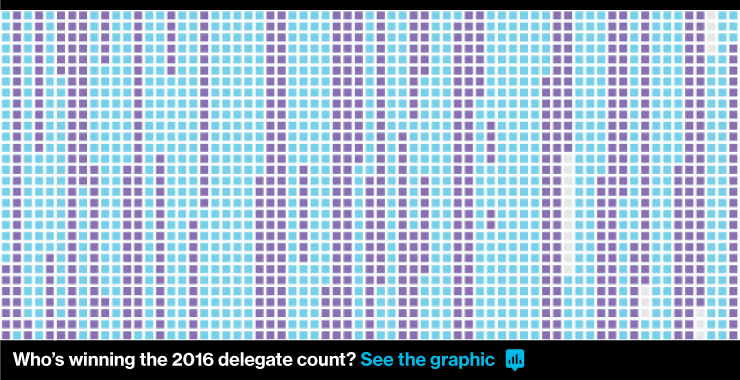 Before it's here, it's on the Bloomberg Terminal.
LEARN MORE