Sanders Beats Clinton in West Virginia Vote Defined by Coal
by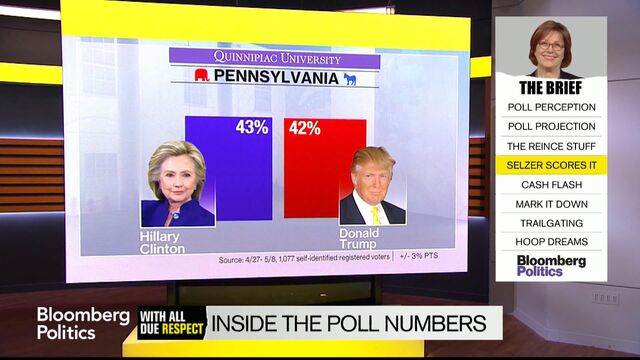 Bernie Sanders won the West Virginia Democratic presidential primary Tuesday, defeating Hillary Clinton as he vows to keep fighting the front-runner for the nomination.
On the Republican side of the race, Donald Trump, who drove his remaining competitors from the race last week, won West Virginia and Nebraska, the Associated Press reported.

The Democratic race in West Virginia was shaped by Clinton's comment at a town hall in Ohio in March that "we are going to put a lot of coal miners and coal companies out of business." This month, a man in West Virginia who said he had lost his job in the coal industry confronted her over the comment, which Republicans all over the country have seized on.
Two polls compiled by RealClearPolitics had pointed to a narrow Sanders win in West Virginia. Sanders, who won the Nebraska Democratic caucuses on March 5, has frequently bested Clinton in states like West Virginia with heavily white electorates. Clinton defeated Barack Obama in West Virginia in 2008.
With 97 percent of precincts reporting, Sanders had won 51 percent of the vote to Clinton's 36 percent, according to the Associated Press. 
Before Tuesday's results, Clinton was just 155 delegates short of the 2,383 needed to secure the Democratic nomination, according to the Associated Press. Sanders needed 929 delegates. West Virginia has 37 Democratic delegates, most of which will be awarded proportionately.
Sanders has vowed to fight through the final contests in June, if not the national convention in July. He has said he plans to appeal to superdelegates, who can switch their votes but overwhelmingly support Clinton, to join an effort he says has a better chance against Trump in the fall. Not counting superdelegates, Clinton still leads by nearly 300 delegates. 
"We fully acknowledge we have an uphill climb ahead of us, but we're used to that," Sanders said in an e-mail to his supporters just after the race was called by NBC News. "We have been fighting uphill from the day this campaign began, and we're going to stay in the race until the last vote is cast."
Trump faced voters for the first time since his victory in the Indiana primary on May 3 prompted leading rival Ted Cruz to drop out and made Trump the presumptive Republican standard-bearer.
Earlier Tuesday, Cruz told conservative radio host Glenn Beck he didn't expect to win Nebraska but that if voters chose him, he would "respond accordingly."
Trump, meanwhile, campaigned last week in West Virginia but told supporters there to sit out the primary. 
"What I want you to do is save your vote—you know, you don't have to vote anymore. Save your vote for the general election, OK? Forget this one. The primary is gone," Trump said at a rally in Charleston. "Save your vote for the general election in November, and we're going to show you something, and then you're going to show me something, OK?"
—With assistance from Arit John.
Before it's here, it's on the Bloomberg Terminal.
LEARN MORE