After $690 Million in Spending, GOP Has a Presidential Nominee
by
That's 50 percent more than was spent in 2012 contest

Trump spent $47 million on campaign, less than Cruz, Carson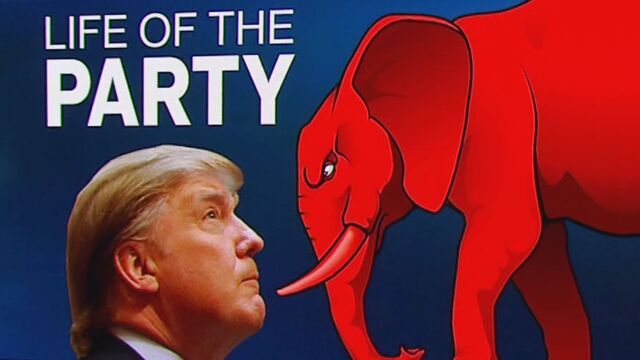 Republican presidential campaigns and outside political groups spent more than $690 million to wage the battle that ended with billionaire developer Donald Trump's emergence as the party's presumptive nominee.
That's a 50 percent increase over the $460 million spent by Republican candidates and outside groups in the 2012 nomination fight, with the gap sure to widen because campaigns have yet to report all their April spending.
Presidential candidates and their surrogates have access to more cash than ever in their pursuit of the White House as a result of the U.S. Supreme Court's ruling in the Citizens United case, which cleared the way for super-political action committees to raise money in unlimited amounts.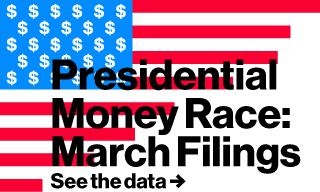 The bulk of the increase in spending compared to the last election cycle came from outside groups. Not only were there more candidates in 2016, but more of them had well-funded super-PACs. Outside groups have spent at least $360 million in 2016 versus $79 million in 2012, according to a review of filings from the Federal Election Commission, the Internal Revenue Service and Kantar Campaign Media Analysis Group.
Trump, who loaned his campaign the bulk of its funds, eschewed super-PACs and raised less than his last rivals, Texas Senator Ted Cruz and Ohio Governor John Kasich.
Trump emerged as the presumptive nominee after a victory Tuesday in Indiana. Cruz and Kasich subsequently dropped out of the race.
Unsuccessful Efforts
Unlike in 2012, when the super-PAC Restore Our Future spent more than $41 million to help eventual nominee Mitt Romney fend off primary challenges from former House Speaker Newt Gingrich and Pennsylvania Senator Rick Santorum, the biggest spenders in 2016 had little to show for their bottom lines.
Right to Rise USA, the super-PAC that supported the campaign of Jeb Bush, spent the most, $104 million. About $78 million of that was used to promote the former Florida governor, who won just four delegates before suspending his campaign in February after placing fourth in the South Carolina Primary.
Conservative Solutions PAC, which supported Bush's former protege and rival Marco Rubio, a Florida senator, spent about $59 million. Rubio finished third in the delegate count even after dropping out in mid-March after losing his home state to Trump. The quintet of super-PACs backing Cruz spent $44 million.
Through the end of March, as the field narrowed while he amassed his lead in delegates, Trump's campaign spent $47 million. Outside groups, led by Our Principles PAC, Club for Growth Action and American Future Fund -- a nonprofit that does not disclose its donors -- combined to spend nearly as much, $43 million, attacking him.
Cruz spent the most money among GOP candidates, about $70 million. Ben Carson, whose campaign relied on expensive direct mail pitches to small donors, spent $60 million.
Before it's here, it's on the Bloomberg Terminal.
LEARN MORE