Clinton Hiring Staff in Battleground States for General Election
by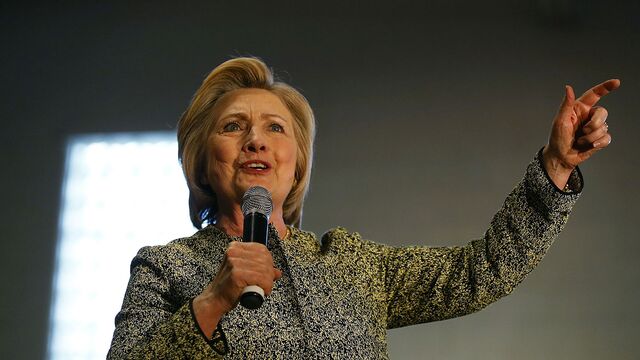 Democrat Hillary Clinton's shift toward the general election campaign moved up a level Friday with the hiring of top staff members in three battleground states, the firmest signal yet that her campaign views the primary fight with Bernie Sanders as over.
The hiring of state directors in Florida, Colorado and New Hampshire -- three of at least seven presidential election swing states -- is a crucial piece of groundwork for the fight Clinton faces this fall, most likely against Republican front-runner Donald Trump. Putting such infrastructure in place now also gives her a head start while the Republican presidential nomination race remains unsettled.
Clinton's campaign said Simone Ward, who had been the Democratic Senatorial Campaign Committee's national political director, has been hired as Florida state director, and Mike Vlacich, who served as the campaign's primary state director in New Hampshire, will have the same role in the general election. Clinton's Nevada caucus state director, Emmy Ruiz, is taking the top role in Colorado.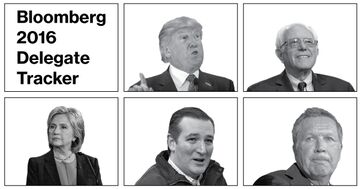 Clinton has roughly 90 percent of the delegates she needs to claim the Democratic nomination, but the former secretary of state intends to continue campaigning in states with primaries in May and June, her campaign said.
Next week, Clinton plans stops in Kentucky and West Virginia, which have primaries in the coming weeks. But she's also making stops in Michigan and Ohio, both of which already have held primaries and which she is targeting to win in November.
Clinton said she doesn't consider herself the presumptive Democratic nominee -- yet.
"I consider myself as someone who's on the path," she said in an interview with CNN. "Obviously I'm very far ahead in both the popular vote and the delegate count."
The next contest is the May 3 Indiana primary, followed by West Virginia the next week and Kentucky and Oregon on May 17. Sanders, a Vermont senator, has vowed to continue campaigning until the last primaries on June 7, but he's been shedding staff in states that already have voted and turning more toward influencing the party platform.
Clinton also faces the task of drawing Sanders's supporters to her side after the Democratic National Convention in July. In the CNN interview, she said she is willing to work with Sanders on the agenda for the party in the general election.
"The most important thing is to win in November," she said. "There is no more important goal, and I was pleased when Senator Sanders said the other day he's going to work tirelessly seven days a week to make sure that Donald Trump is not president."
After her 16-point victory over Sanders in the New York primary on April 19, Clinton's campaign began ramping up preparations for the general election. That accelerated after she won four of five northeastern state primaries on Tuesday.

Before it's here, it's on the Bloomberg Terminal.
LEARN MORE