The Opposition
Cruz, Kasich Camps Unveil Divide-and-Conquer Anti-Trump Strategy
The Republican front-runner's two remaining presidential rivals will divide certain upcoming states to try to deny Trump the delegates he needs to clinch the nomination.
by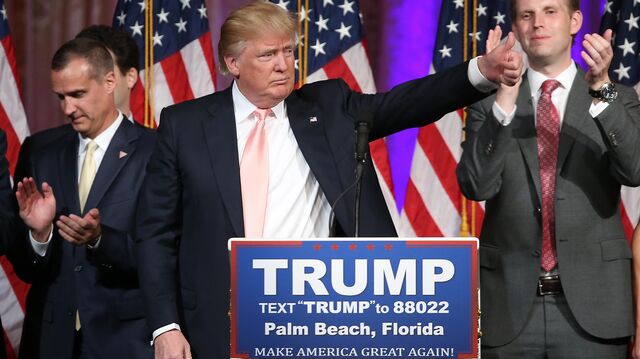 In a move that may be too little too late, Donald Trump's two remaining opponents for the Republican presidential nomination, Ted Cruz and John Kasich, have cut a deal to play in certain states and avoid others in an effort to stop dividing the anti-Trump vote.
The agreement, which was announced Sunday night in nearly simultaneous statements from the campaigns of the Texas senator and Ohio governor, could feed into Trump's criticisms of the party's nominating process, which he's blasted as "rigged." The approach is one that 2012 Republican presidential nominee Mitt Romney urged his party's voters to adopt weeks ago.
"Our campaign will focus its time and resources in Indiana and in turn clear the path for Governor Kasich to compete in Oregon and New Mexico, and we would hope that allies of both campaigns would follow our lead," said Jeff Roe, Cruz's campaign manager. "In other states holding their elections for the remainder of the primary season, our campaign will continue to compete vigorously to win."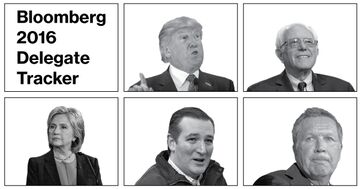 John Weaver, Kasich's chief strategist, said in his statement that Indiana's May 3 primary is especially important in the effort to stop the billionaire from winning the nomination.
"Due to the fact that the Indiana primary is winner-take-all statewide and by congressional district, keeping Trump from winning a plurality in Indiana is critical to keeping him under 1,237 bound delegates before Cleveland," Weaver said. "We are very comfortable with our delegate position in Indiana already, and given the current dynamics of the primary there, we will shift our campaign's resources west and give the Cruz campaign a clear path in Indiana."
Weaver said Kasich would instead focus resources on Oregon and New Mexico, which hold their respective primaries on May 17 and June 7. "We would expect independent, third-party groups to do the same and honor the commitments made by the Cruz and Kasich campaigns," he said.
Trump responded to the announcement on Twitter late Sunday, branding Cruz and Kasich "totally desperate."
Early Monday, Trump's campaign released a fuller statement that suggested such actions could be illegal in a business setting. 
"Collusion is often illegal in many other industries and yet these two Washington insiders have had to revert to collusion in order to stay alive," the statement said. "They are mathematically dead and this act only shows, as puppets of donors and special interests, how truly weak they and their campaigns are."
Speaking Monday to reporters in Indiana, Cruz defended the cooperative deal with Kasich and promised there would be a contested convention in Cleveland where the nomination will be decided in July. "I understand that Donald will whine," Cruz said. "That's what he does. Donald is a sore loser."
Cruz also repeated his call for more debates with Trump. "I get that the Trump campaign is scared," he said. "They're scared of Indiana. If Donald wasn't scared, he'd show up in Indiana and have a debate."
Asked Monday by reporters in Pennsylvania whether he and Cruz were engaging in "collusion," Kasich mocked the suggestion. "What does that even mean?" he said. "Does he know what that means? The two of us are competing for—to win the nomination—and make sure that we can steward our resources so that we can stop Hillary Clinton."
With Trump expected to do well in five northeast primaries on Tuesday, the move left some Republican operatives asking why something like this wasn't agreed to sooner. It's the first action of any major significance Cruz or Kasich have done to try to shake up the race in months.
"What took them so long?" Jim Merrill, a Republican strategist who advised Senator Marco Rubio's failed presidential campaign, posted on Twitter after the announcements.
Anti-Trump forces were quick to praise the agreement.
"We've seen from victories in places like Ohio and Wisconsin that when #NeverTrump forces unite behind the one alternative that's better suited to that state that we can beat Trump decisively," Rory Cooper, a senior adviser for the #NeverTrump group, said in a statement. "Whether you support Ted Cruz or John Kasich, a second ballot at the Convention is imperative to stopping Donald Trump. We're happy to see the Kasich and Cruz campaigns strategically using their resources to deny Donald Trump delegates where they are in the strongest position to do so."
—With assistance from Michael C. Bender.
Before it's here, it's on the Bloomberg Terminal.
LEARN MORE