Second Ballot
Cruz Outmaneuvers Trump in Weekend Delegate Collection
The Texas senator continues to position himself for a second ballot showdown at a contested Republican convention.
by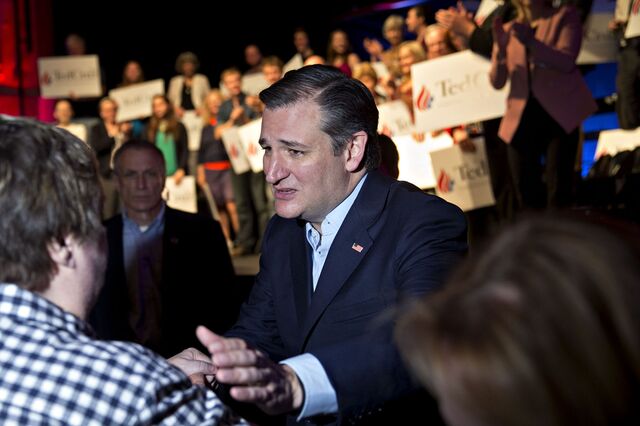 Republican presidential candidate Ted Cruz won the majority of delegates that the Utah and Maine parties voted to send to July's convention, another victory for the Texas senator's organizational efforts over front-runner Donald Trump that could bolster Cruz at a contested convention.
Cruz loyalists nabbed 19 of the 20 available slots at Maine's Republican convention on Saturday and 36 of the 37 slots in Utah, according to several reports. Cruz has repeatedly managed to place supporters as delegates at state conventions, including Colorado and Louisiana, prompting ire from the front-runner's campaign.
Maneuvering over delegates is being driven by the possibility that no candidate, including Trump, comes into Cleveland with enough delegates to win on a first ballot. In most cases, the delegates awarded at state meetings are free to vote for whichever candidate they choose after the first ballot—a scenario that could play out if Trump fails to amass the 1,237 needed to be the party's presumptive nominee.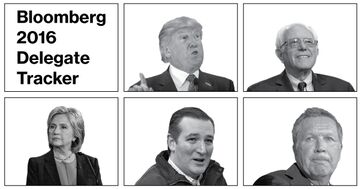 The latest losses for Trump come even as he has brought on a veteran Republican operative, Paul Manafort, to head up his state-by-state effort to secure delegates. Cruz's campaign has deftly lined up his own supporters to fill delegate slots in several states, setting up a potential strong second ballot showing for the Texas senator.
In a Facebook post on Saturday night, Maine Governor Paul LePage, who has endorsed Trump, accused a Cruz campaign operative of reneging on a promise to nominate a slate of delegates to the state convention that reflected the outcome of the state's March 5 Republican caucuses. Based on the vote breakdown, that would have meant 12 delegates to Cruz for his win to Trump's nine.
"Not only are Cruz's national campaign operatives trying to suppress delegates for Trump and Kasich, but they are also besmirching the efforts of the many good Maine Republicans who are Cruz supporters," LePage wrote. "They, too, deserve better than these devious machinations by professional political operators from the Republican establishment who are scheming to stifle the voice of Mainer voters."
A Cruz campaign spokeswoman did not immediately return a request for comment on LePage's post. Cruz won Utah's March 22 caucuses, according to a delegate tracker from the Associated Press, meaning all 40 of its delegate were pledged to him on the first round of voting at the convention.
As of Sunday, 845 delegates must vote for Trump on the first ballot of the Republican National Convention, thanks to the billionaire's victories in state primaries and caucuses, while just 559 are pledged to Cruz, according AP. But Cruz's continued success in getting his supporters elected as delegates could provide him an advantage if voting goes beyond the first round. 
Trump will win on the first ballot at the convention, making the delegate machinations moot, Manafort said on Fox News Sunday. He noted that Trump is expected to beat Cruz in all of the five contests on Tuesday—Pennsylvania, Connecticut, Maryland, Delaware, and Rhode Island. 
Trump collected 89 of the 93 delegates in the New York Republican primary on April 19, according to AP. The dominating victory ensured Cruz, who was shut out in the Empire State, cannot reach the 1,237 delegate threshold through contest victories alone, and would have to rely on convention maneuvering.
Manafort also said Sunday on ABC's This Week that the Trump campaign will "be filing protests" against Cruz's delegates. In past years, the most common challenge has been when a campaign goes before the convention's contest committee to allege irregularities in the voting that led to a rival's delegate slate, a process that can eventually result in the delegates getting thrown out. In 2012, Mitt Romney's campaign successfully challenged 10 Ron Paul delegates from Maine.
Whichever candidate's delegates dominate the committee, which is often the delegate-leader overall, will have an advantage, but a full convention floor vote finalizes the decision.
—With assistance from Steven T. Dennis.
Before it's here, it's on the Bloomberg Terminal.
LEARN MORE