House, Treasury Aides to Huddle on Stalled Puerto Rico Bill
by
Pelosi calls the meeting `important' to decide path forward

Top House Democrat hopes for floor action by end of next week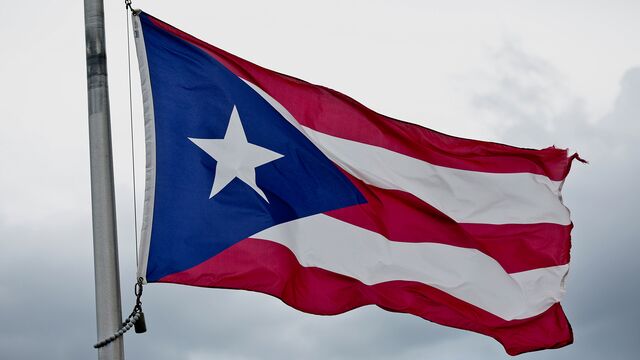 Minority Leader Nancy Pelosi said Wednesday she is holding out hope for U.S. House action by the end of next week on a bill to help Puerto Rico deal with its $70 billion debt.
A potentially critical meeting is scheduled for Wednesday afternoon that will bring together aides for House Speaker Paul Ryan and Pelosi and Treasury Department officials to discuss possible changes to a discussion draft of the bill, according to congressional aides.
"This is an important meeting," said Pelosi, speaking to reporters at the Capitol.
Republican and Democratic staff members for the House Natural Resources Committee, the panel that holds jurisdiction over the bill, will be running the meeting to provide details of any progress.
Separately, members of the Congressional Hispanic Caucus are meeting with Ryan Wednesday and Puerto Rico is expected to top the agenda.
The legislation has been undergoing revisions since a version was pulled from committee consideration last week after objections raised by members of both parties and the Treasury Department. The House Natural Resources Committee's chairman, Rob Bishop of Utah, has said that Republicans are discussing "modest" tweaks to the draft bill, H.R. 4900.
Outstanding Issues
Pelosi on Wednesday ticked off what have been outstanding issues standing in the way of any final deal.
Those include the restructuring processes that will be in place regarding the island's debt; the membership, workings and powers of a financial oversight control board; issues related to pensions of workers and "other workers' issues," which have included Republican calls for lowering the island's minimum wage; and proposed land transfers.
Pelosi also said, "Contrary to many high-paid ads on TV, this is not a bailout of Puerto Rico." 
The bill's most important aspect is that it would be designed to set the island on a path to "solve its own problems," she said.
She reiterated that she believes House Republicans led by Ryan "are acting in good faith."
Looming Deadline
Despite the snags on the bill, she dismissed the notion that the House has already missed its target for action by May 1 -- the date the territory faces a $422 million debt payment. 
At the least, Pelosi said she hopes the House can act on a bill by then, even if the Senate will need more time to follow suit.
"We'd like to do our work according to the May date, if we can. But that's not much time, as you know," said Pelosi, explaining that is just five more legislative days. 
"We'll see how today goes," referring to the meeting, said Pelosi. She said Democrats are "trying to work in a bipartisan way, but understanding that whatever comes out of it has to work." 
And while the House is behind schedule, she said, "If a little more time makes the bill better -- that's good."
"But this is not endless because of the pressure Puerto Rico is under," said Pelosi.
A senior House Republican leadership aide said Wednesday that there is a possibility the Natural Resources Committee could schedule action on the bill to occur next week.
Before it's here, it's on the Bloomberg Terminal.
LEARN MORE