Campaign Wrap: Big Apple Voters Get Big Say in 2016 Races
by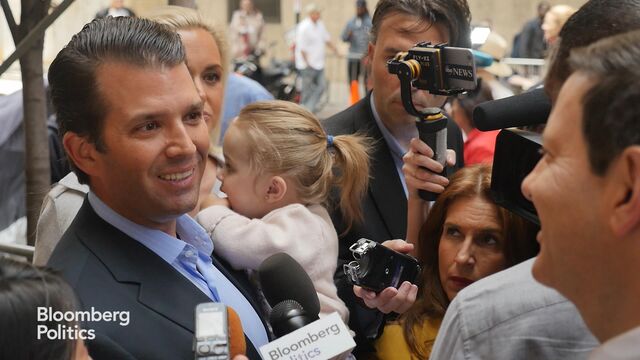 Polls close at 9pm tonight in New York, a state that offers major delegate prizes in both presidential races and has hometown ties for three of the five remaining candidates.
ON THE TRAIL
Trump denied he attended a Saturday meeting at which Politico reported he told staff he wanted two new hires, Paul Manafort and Rick Wiley, to direct his campaign in upcoming states
"I was not at a meeting," Republican front-runner said on "Fox & Friends"
Trump also said 28 redacted pages from the 9/11 commission report should've been released
Trump, at campaign rally in Buffalo, mistakenly referred to 9/11 as "7-Eleven," according to the Wall Street Journal
Cruz won't ask for a recount in March 15's close Missouri primary, according to AP
Trump won contest by 1,965 votes out of about 939,000 cast; he picks up an additional 12 delegates as the statewide winner
"I'll take cyanide" if Cruz gets his party's nomination, N.Y. Rep. Peter King said today

King says he voted for Kasich in primary
Clinton will attend gun-violence discussion in Pa. tomorrow with former Atty. Gen. Eric Holder
Two of her top staffers will meet with Puerto Rico officials this weekend to discuss ways to fight Zika virus
Sanders again criticized N.Y.'s primary system for not letting independents vote 
"Today, 3 million people in the state of New York who are independents have lost their right to vote in the Democratic or Republican primary. That's wrong," he said in NYC
Sanders has performed better among independents than Clinton in several other states, according to exit polls
Sanders slammed former GE CEO Jack Welch at a rally in Erie, Pa., for shutting down U.S. plants while getting a retirement package "worth hundreds of millions of dollars"

GOP CONVENTION
RNC Chair Reince Priebus met with the House Republican Conference this morning to discuss the nominating process, Politico reports

STAFF MOVES
Trump's national field director Stuart Jolly resigned from his post, Politico reports
Jolly was reportedly close to campaign manager Corey Lewandowski
Trump also hired Republican lawyer William McGinley to advise on delegate selection battles in upcoming states and on possible challenges to the credentials of delegates to the party's natl convention, Politico reports

POLLS
MD: Trump leads with 43%, followed by Kasich with 29% and Cruz with 24%, according to Public Policy Polling survey
Clinton is ahead of Sanders 58%-33%
State votes on April 26

ETC.
New Mexico Gov. Susana Martinez told a gathering of GOP donors in Florida that she was offended by Trump's comments about immigrants, Washington Post reports
Martinez, who is chairwoman of the Republican Governors Assn, said Sunday that Trump's plan to build a border wall and force Mexico to pay for it was unrealistic and irresponsible
Trump's Cessna registration expired on Jan. 31, New York Times reports
Plane could be grounded, insurance claims declined or fines assessed, according to NYT
Trump campaign used jet as recently as Monday to go from LaGuardia Airport to Buffalo for rally
President Obama said on CBS that world leaders ask him, "What's going on with your elections?"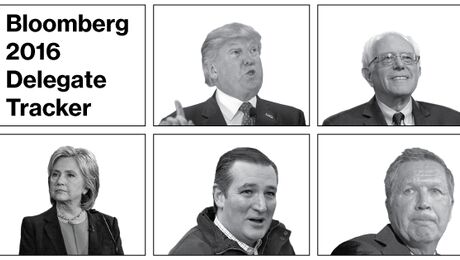 Before it's here, it's on the Bloomberg Terminal.
LEARN MORE