Sanders Backtracks, Says 'Of Course' Clinton Is Qualified to Be President
by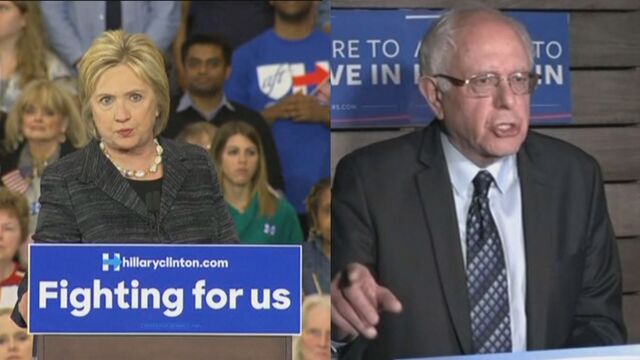 Democratic presidential candidate Bernie Sanders backtracked Friday on his claim that Hillary Clinton was unqualified to be president, saying "of course" she has the credentials to be commander-in-chief.
"On her worst day she will be a—she would be an infinitely better president than either of the Republican candidates," Sanders said in a town hall-style event hosted by NBC News in New York.
Sanders on Wednesday said Clinton is unqualified based on her super-PAC's activities, her Iraq War vote, and her support for past trade deals. Those comments followed Clinton questioning Sanders' readiness to be president based on his comments in a New York Daily News interview on how to break up big banks.
His responses, Clinton said, suggested he "hadn't done his homework" on one of the core issues of his campaign, stricter Wall Street regulation.
Explaining his "unqualified" remark Friday, Sanders said the Clinton campaign had taken a more negative tone heading into the New York primary, and "we responded."
Before it's here, it's on the Bloomberg Terminal.
LEARN MORE