Campaign Wrap: Cruz Aims to Scoop Up Colorado Delegates
Everything you need to know about the day that was in U.S. politics.
by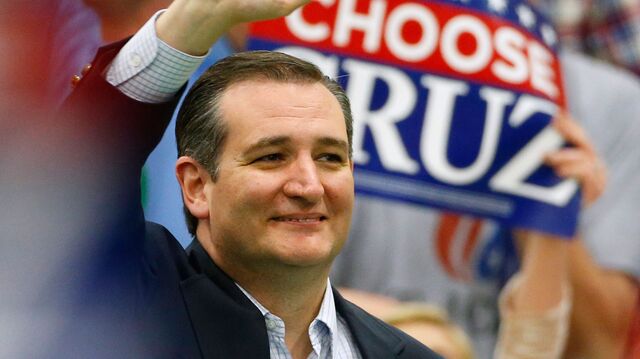 There'll be no primary or caucus votes to report tomorrow in Colorado, but the political spotlight on the state this weekend exemplifies the trench-warfare that now marks the Republican presidential race.
Showing how important each delegate has become, Ted Cruz will appear at Colo.'s Republican Assembly this weekend, Bloomberg's Jennifer Oldham reports

It's the first time in 40 years that a presidential candidate will appear at the event

State party rules mandate that at July's GOP Natl' Convention, most Colo. delegates must adhere to the outcome of this weekend's gathering, but some can defect on subsequent rounds
Donald Trump, who's holding a commanding lead in N.Y.'s April 19 primary, has no major field operations in Colo.

John Kasich sent former N.H. Sen. John Sununu to campaign for him—the Denver Post reported he received a "rough reception" at the convention this morning

ON THE TRAIL
Bernie Sanders will visit Vatican City on April 15, his campaign said
While the Vt. senator claims he was invited to the Vatican-sponsored conference, a senior Vatican official accused Sanders of showing "monumental discourtesy" in seeking an invitation
He defended his proposal to break up banks on MSNBC by saying they shouldn't be "islands unto themselves," and policymakers should consider how small- and medium-sized banks are included in system
Sanders told NBC that people who would lose their jobs under his plan to break up too-big-to-fail banks could find employment at smaller financial institutions
Responding to recent remarks he made about Hillary Clinton's readiness to be president, Sanders said on NBC that "of course" she is qualified to be president
Clinton again weighed in on her and Sanders' presidential preparedness, saying at a rally in Buffalo that "I've been called a lot of things over the years but unqualified has not been one of them"
Earlier at a roundtable, she said she'd pledge a "much heftier research agenda" as president
Bill Clinton said in Erie, Penn. that he regrets sparring with Black Lives Matter protesters over his wife's record on welfare reform and gun violence laws at a rally yesterday, AP reports
Cruz  will address Republican donors and Jewish leaders at the Republican Jewish Coalition conference this weekend in Las Vegas
He's the only presidential candidate attending
Trump mocked Clinton's NYC subway ride yesterday, calling it "pandering" during an interview with former Sen. Scott Brown on the Boston-based Michele McPhee radio show
"She hasn't been on the subway in 20 years, if she was ever in the subway," he said
Kasich should stay in the race because he's "the only candidate left on either ballot with the combination of integrity, temperament, experience and maturity to honorably lead America," according to an editorial by the Detroit News

CAMPAIGN FINANCE
Cruz raised $12.5m in March for a total of $32m in Q1, campaign said
Didn't say how much cash-on-hand he has

STAFF MOVES
Trump's new convention manager Paul Manafort told CNN that the candidate "understood that there comes a time when winning isn't enough, but it's how you win and how much you win"

POLLS
NY: An Emerson poll of state's likely GOP primary voters gives Trump 56%, Cruz 22%, Kasich 17%
Among Democrats, Clinton leads Sanders 56%-38%

ETC.
Sen. Lindsey Graham told CBS that House Speaker Paul Ryan would be "a great candidate" for president, but convention delegates shouldn't give him the nomination
"Millions of people have voted. We're down to three. The nominee should come from one of those three," he said
President Obama again weighed in on the GOP presidential race, telling attendees at a DCCC fundraiser its exposed "some of the nonsense that we've been dealing with in Congress on a daily basis"
"They're saying stuff that's just as wacky as what we're hearing out of the presidential candidates. It's just nobody was paying attention," he said at L.A. gathering, according to Politico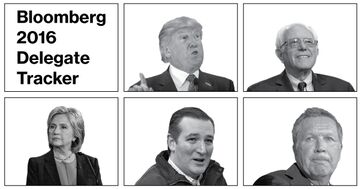 Before it's here, it's on the Bloomberg Terminal.
LEARN MORE