Best Defense
After Wisconsin Loss, Clinton Accuses Sanders of Falling Short on Details
Sanders' campaign fired back Wednesday, saying the senator knows "exactly" how to carry out one of his top priorities.
by and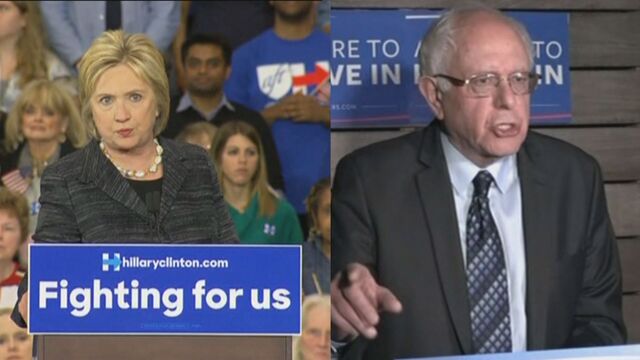 Hillary Clinton on Wednesday questioned rival Bernie Sanders' readiness to be president, saying he hasn't thought through the details or political leverage needed to translate his promises, including cracking down on Wall Street, into reality.
"I am concerned that some of his ideas just won't work because the numbers don't add up," the Democratic front-runner told a gathering of the AFL-CIO in Philadelphia, a day after losing to Sanders in Wisconsin and as she campaigned in Pennsylvania ahead of that state's April 26 primary. 
"Others won't even pass Congress or they rely on Republican governors suddenly having a conversion experience and becoming progressives, while in a number of important areas he doesn't have a plan at all," Clinton said of Sanders' proposals.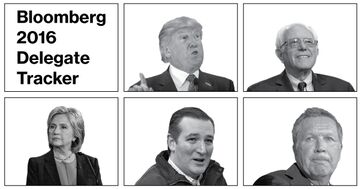 Sanders, who is scheduled to address the AFL-CIO on Thursday, has been hammering Clinton with union audiences for her past support of free-trade proposals and ties to the financial industry. Clinton on Wednesday pledged to "stop dead in its tracks any trade deal that hurts America" and to use the Labor Department as president to support organized labor. 
With their next primary contest for the Democratic presidential nomination set for New York, the center of the U.S. financial industry, Clinton and Sanders are engaging in a debate over regulation of the banking industry. 
Sanders, who has made stricter Wall Street regulation central to his campaign, has come under criticism for his answers in April 1 interview with the New York Daily News editorial board.
In the interview, he said "JPMorgan Chase, and virtually every other major bank" are hurting the country with their practices. "There are still millions of people in this country who are suffering the results of the greed, recklessness and illegal behavior on Wall Street," he said.
Yet Sanders also said he didn't have a particular statute in mind for prosecutions of financial-services executives, hadn't studied the legal implications of MetLife's recent success challenging its too-big-to-fail label, and didn't know how banks might restructure operations if broken up.
Sanders' position during the campaign has been that he'd ask his Treasury secretary to make a list of too-big-to-fail financial institutions and work with the Federal Reserve and regulators to break up those firms under the Dodd-Frank Act, which was passed in response to the 2008 financial crisis. Sanders also says he'd fight to reinstate Glass-Steagall, the law separating commercial and investment banking.
While she touched on those remarks in her address to the union, Clinton drilled in on them during an appearance earlier in the day on MSNBC.
"The core of his campaign has been break up the banks, and it didn't seem in reading his answers that he understood exactly how that would work under Dodd–Frank, exactly who would be responsible, what the criteria were," Clinton said on MSNBC. "The core issue in his whole campaign doesn't seem to be rooted in an understanding of either the law or the practical ways you get something done." 
Sanders "understands exactly how to break up the big banks," spokesman Michael Briggs said in an e-mailed response Wednesday, "and we don't need any lessons on getting things done in Congress from someone who didn't pass a single amendment by a roll call vote during her entire career in the Senate."
The New York primary will be Clinton's next chance to halt a Sanders winning streak in Democratic caucuses and primaries that has put a dent in her lead the pledged delegates needed to win the party's presidential nomination.
Sanders grew up in New York and Clinton represented the state in the U.S. Senate, so both are claiming a home field advantage. Going into the state, Clinton has 1,279 pledged delegates to Sanders' 1,027, according to an Associated Press tally. When including superdelegates, party officials and leaders who can back any candidate, Clinton's lead is 1,748 to Sanders' 1,058 with 2,383 needed for the nomination.  
Before it's here, it's on the Bloomberg Terminal.
LEARN MORE