Senate Candidate Faces Ethics Allegations Over Hedge Funds, More
by
Representative Alan Grayson running for Rubio's Florida seat

Says allegations `born in sin' and `politically motivated'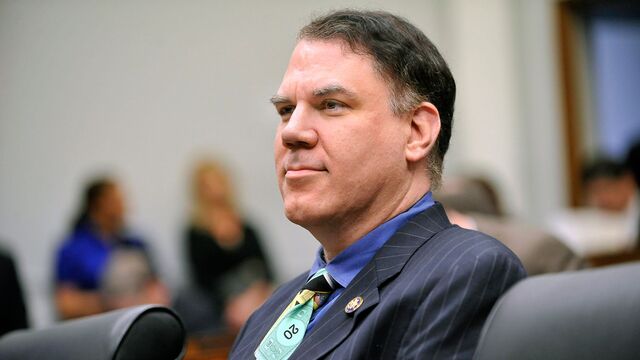 Congressional investigators concluded Tuesday that there is "substantial reason to believe" that U.S. Representative Alan Grayson of Florida violated federal laws and House rules regarding the hedge fund he runs, his personal disclosures and the use of official resources for campaign work.
But Grayson, a leading contender for the Democratic nomination for the Senate seat being vacated by Republican Marco Rubio, may have caught a break, with the House Ethics Committee indicating it would proceed slowly on the newly unsealed findings by the Office of Congressional Ethics.
Grayson came under scrutiny by the Office of Congressional Ethics for his eponymous hedge fund in particular, although he has since changed its name. But while the House Ethics panel said in a statement that it would continue to review the matter, it didn't create an investigative subcommittee -- potentially a win for Grayson, whose campaign noted that no sanctions have been levied in the past without such a committee being created first. It also increases the likelihood that any actions wouldn't come until after the primary or even after the November election.
The congressman's lawyer, Brett Kappel, dismissed the report of the Office of Congressional Ethics, saying it "was born in sin -- an utterly irresponsible collaboration between OCE staff and a Grayson political opponent." 
The lawyer's response charged that OCE staff had been leaking details of the investigation to his competitor in the Democratic primary, Representative Patrick Murphy, who has been endorsed by the Democratic political establishment in Washington, including President Barack Obama, Vice President Joe Biden, and Senate Democrats' campaign arm. The primary is scheduled for Aug. 30.
The Office of Congressional Ethics is an independent, nonpartisan office that reviews allegations of misconduct against members and congressional staff, but it can only refer matters to the House Ethics Committee for further action.
Hedge Funds
Grayson's hedge fund, set up before he became a member of Congress, has brought him scrutiny because members of Congress are forbidden from providing services to entities for whom they have a fiduciary duty. Grayson's lawyer contends in Grayson's rebuttal that he did not have a fiduciary duty to the hedge fund and didn't provide professional services to it, though it was created in his name.
The report also suggested further review of Grayson's contracts to receive compensation for legal cases started when he wasn't a member of Congress; omissions from his financial disclosure forms; and the use of official resources by a congressional staffer who did double duty working for his hedge fund.
The report also questions Grayson's participation in news interviews about his Senate race in his congressional office, and suggests the Ethics Committee "review the allegation that Representative Grayson permitted the use of his name and received compensation from entities providing professional services involving a fiduciary relationship, in violation of federal law, House rules, and standards of conduct."
Grayson's campaign charged the report's allegations were "politically motivated" and "utterly frivolous."
Establishment Pressure
Senate Minority Leader Harry Reid of Nevada has previously called on Grayson to drop out of the race because of his hedge fund.
Grayson is one of the richest members of Congress, with a net worth estimated at $60 million in 2014 by the Center for Responsive Politics. His hedge fund, which Grayson recently renamed from the Grayson Fund to the Sibylline Fund, had $16.4 million in sales according to the most recent Securities and Exchange Commission filing.
In response to the latest ethics allegations, Grayson said the establishment is out to get him.
"The larger picture here is that the Washington political establishment has decided who their favored candidate is, and it's not Rep. Grayson," his campaign said in a statement. "This Murphy-instigated fishing expedition is just like the Benghazi Committee witch hunt, another taxpayer-funded political inquisition which Patrick Murphy voted with Republicans to set loose."
Before it's here, it's on the Bloomberg Terminal.
LEARN MORE