Obama Says U.S. Plans to Give 'Clarity' for Business in Iran
by
Iran is complying with `letter' of nuclear deal, Obama says

Access to dollar transactions isn't necessary, Obama says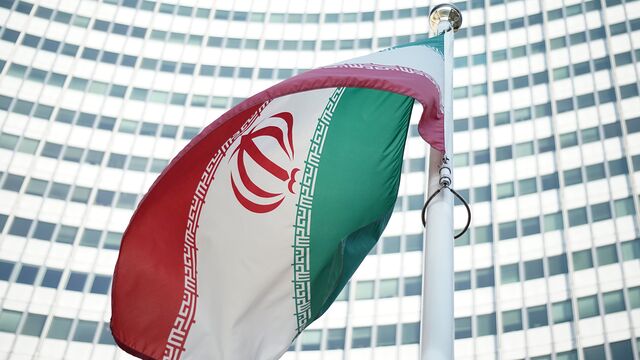 President Barack Obama said his government and others are working on "providing clarity" to businesses that wish to operate in Iran after its nuclear deal, but that the Islamic Republic won't necessarily gain access to U.S. dollars.
Iran has followed "the letter" of the agreement to eliminate its capacity to develop nuclear weapons, Obama said at a news conference at the conclusion of a two-day summit on nuclear weapons in Washington. "So long as Iran is carrying out its end of the bargain we think it's important the world community to carry out our end of the bargain," he said.
The Obama administration has come under fire from congressional Republicans following a report by the Associated Press that it was considering giving Iran limited access to U.S. dollars. The AP reported that the U.S. Treasury is examining a plan under which it would issue licenses to offshore clearing houses that would allow Iranian financial institutions to conduct transactions using the dollar while still preventing direct contact with the U.S. financial system.
Obama appeared to back away from that idea.
"That's not actually the approach that we're taking," he said. "It is not necessary that we take the approach of them going through dollar-denominated transactions. It is possible for them to work through European financial institutions as well. There's going to need to be continued clarification provided to business in order to, for deal flows to begin."
'Generate Confidence'
Any move to provide access to foreign banks could make it easier for Iran to access economic relief under last year's nuclear accord, in which Iran agreed to roll back and constrain its nuclear program. That most international trade is conducted in U.S. dollars creates a further impediment to Iran actually realizing the sanctions relief it negotiated under the nuclear deal.
Obama also said Iran's leaders must do more to generate "confidence that Iran's a safe place to do business."
"The spirit of the agreement also involves Iran sending signals to the world community that it's not going to be engaging in provocative actions that are going to scare businesses off," he said. "When they launch ballistic missiles with slogans calling for the destruction of Israel, that makes business nervous."
House Speaker Paul Ryan called a possible move to allow Iran to do business in dollars "deeply concerning" in a statement issued Wednesday.
"As Iran continues to undermine the spirit of its nuclear agreement with illicit ballistic missile tests, the Obama administration is going out of its way to help Tehran reopen for business," the Wisconsin Republican said. "The president should abandon this idea."
Before it's here, it's on the Bloomberg Terminal.
LEARN MORE