Culture Caucus Podcast: The Media's Dysfunctional Dance With Donald Trump
This election cycle has wrought something entirely new in the interconnected worlds of campaigning and political reporting.
by and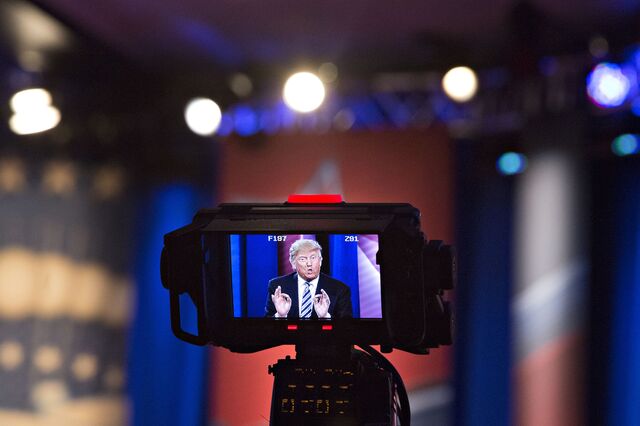 The rise of Donald Trump to his current position as clear-cut Republican front-runner has been the story of this election season, and it's a story that Americans can't seem to get enough of, for better or worse. And this appetite for all things Trump has manifested a truly fascinating push-pull relationship between Trump and the reporters who cover him. Never has the battle to balance fair journalism practices with the commercial realities of the business been put in such stark light: Trump despises the media, but he also loves and needs them, and media loves and (mostly) needs him right back. It has led to a relationship that resembles bully/prey more than anything else: Is the media Trump's new Jeb Bush?
In the fifth episode of the Culture Caucus podcast, we try to dissect how Trump has manipulated the media so deftly, and how he has essentially turned free media into a daily megaphone to say whatever he wants. Yes, the struggling industry desperately needs ratings, but Trump is a media figure himself, after all—so he plays the game better than anyone. Is there a way to break this cycle? Is Trump a showman, a madman, or both? And what does it feel like to be personally called out by Trump, anyway?
In the second half of our podcast, we talk to the Washington Post's Jenna Johnson, who has been covering Trump for several months, about how it feels in the "press pen" of Trump rallies, how the overall mood at rallies has changed in the last few weeks, and whether or not it's "fun" to cover Trump.
This is our first Culture Caucus without our co-hosts John Heilemann and Will Leitch in the same room together, but we think it turned out quite well. We're be back on our regular schedule now. You can e-mail us at politics@bloomberg.net. Come say howdy!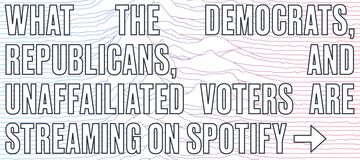 Before it's here, it's on the Bloomberg Terminal.
LEARN MORE