Trump School Trial Delay Sought to Avoid Pre-Election 'Zoo'
by and
Challenge of picking impartial jury cited in high-profile case

Judge to rule later on whether to let lead plaintiff drop out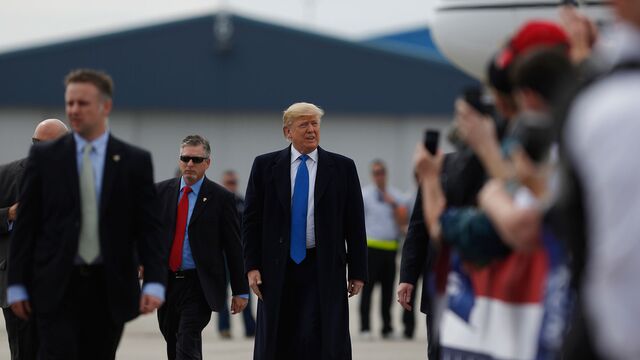 Lawyers for Donald Trump and for students who claim his defunct namesake school was a fraud both asked a judge not to send the case to trial before the presidential election.
Attorneys for both sides told a San Diego federal judge Friday that a trial planned for August probably would need to be postponed until after the November election. They cited the difficulty of picking a jury unaffected by campaign rhetoric, with the school gaining more attention as rivals of the Republican front-runner and critics repeat the students' allegations.
"This is a high-profile case," said Trump lawyer Daniel Petrocelli. "This will be a zoo if it goes to trial. I'm going to have a lot more to say if Mr. Trump is the nominee of his party."
U.S. District Judge Gonzalo Curiel, who didn't set a trial date, is also considering whether to allow one of four named plaintiffs in the class action to drop out. Trump and the school argue the entire case should be thrown out if the plaintiff goes.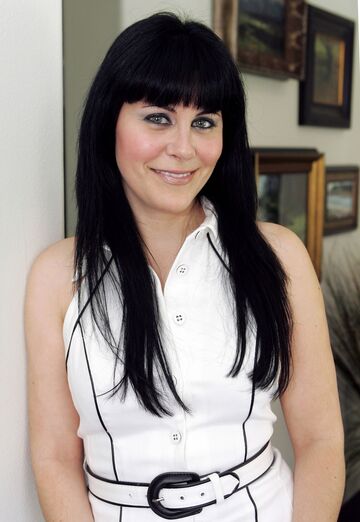 Ex-student Tarla Makaeff's attorneys say she's been traumatized by Trump's hardball tactics during six years of litigation, while Trump's lawyers say she's the "poster child" for the case and that her withdrawal would be unfair since they've built their defense based on her statements. Curiel said he'd issue a ruling in about a week on Makaeff's request.
New York
Trump and the university also face a second class-action in San Diego by former students, as well as a fraud case brought by New York Attorney General Eric Schneiderman, a Democrat. Trump University is accused in all three lawsuits of misleading students into paying as much as $35,000 for real-estate seminars.
Makaeff sued Trump University in 2010. Last month, she asked to be dismissed from the lawsuit, saying that she "has been put through the wringer" and that the thought of being subjected to more "mistreatment" from Trump's lawyers at trial was unbearable.
In their response, Trump's lawyers said Makaeff was a critical witness around whom they constructed their defense. Makaeff's failure in the real estate business wasn't caused by Trump University, which she rated as excellent while taking the seminars, but by her own lack of perseverance, they said.
Trump University's initial response to Makaeff's lawsuit was to accuse her of "extortion" and countersue her for allegedly making false statements. The defamation claims were thrown out in 2014 and Makaeff was awarded $800,000 in fees.
Friday's Hearing
At Friday's hearing, Curiel peppered lawyers on both sides with questions about their legal arguments.
Trump's lawyer disputed Makaeff's claims that the notoriety of the case has caused her so much distress that she's having medical problems.
"She started the publicity," Petrocelli told the judge. "She was giving interviews before this case started. Until a couple of weeks ago this was not on the radar then all of a sudden it shows up in the presidential debate and she claims she's unable to continue six years later after she's the pillar of the case."
Makaeff's attorney, Rachel Jensen, said the focus of the case, Trump University's "false advertising and attempts to deceive the public," will be the same whether Makaeff is involved or not.
"I don't think anyone could have imagined even a year ago where we are now," Jensen said. "She's being called out on Facebook, Twitter and even the presidential race sound stage. I don't think she signed on for that. She has simply been put through too much."
Racketeering Claim

The other San Diego case, in which Trump and the university are accused of racketeering, was filed in 2013 and isn't as close to trial.
Last month, Trump accused Curiel of being biased against him because of his comments about illegal immigrants and Mexico.
"I think it has to do with perhaps the fact that I'm very, very strong on the border," Trump said on Fox News. "Now he is Hispanic, I believe. He is a very hostile judge to me."
Trump has pledged to build a wall between the U.S. and Mexico and has called undocumented Mexican immigrants "rapists."
Trump also defended the school in the interview.
"I handpicked top people, and the people I think did a good job and they ran a good school," Trump said. He said 98 percent of students "approved the courses, they thought they were terrific."
The case is Makaeff v. Trump University LLC, 10-cv-00940, U.S. District Court, Southern District of California (San Diego).
Before it's here, it's on the Bloomberg Terminal.
LEARN MORE