Louisiana Abortion Restrictions Halted by U.S. Supreme Court
by
Order may foreshadow nationwide win for reproductive rights

Thomas is only justice to publicly dissent in Louisiana case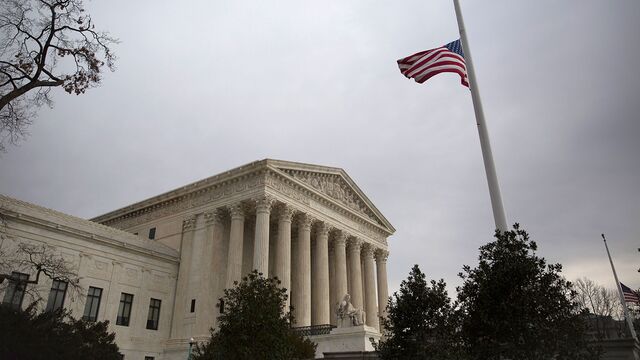 The U.S. Supreme Court halted Louisiana's restrictions on doctors who perform abortions in what may be a prelude to a major legal victory for reproductive-rights advocates later this year.
The high court reinstated a trial judge's order blocking a new Louisiana law that requires doctors to have admitting privileges at a local hospital. Abortion-rights supporters say the law would leave the state with only one clinic, down from five last year. Justice Clarence Thomas was the lone member of the court to publicly dissent.
The high court is considering an almost identical issue in a Texas case with nationwide implications. Arguments on March 2 suggested that Justice Anthony Kennedy would provide the pivotal vote in that case.
The Texas case involves hospital admitting privileges and separate requirements that abortion facilities meet the same strict standards as surgical centers. The Supreme Court has put the surgical-center requirement on hold but let the admitting-privileges provision take effect in most of the state.
The court blocked the Louisiana law Friday in a one-sentence order. The majority said the action was "consistent with" the court's halt in June 2015 of the Texas surgical-center provision, an order that marked the second time the court had intervened to stop that aspect of the Texas law.
"For the third time in a little over a year, the Supreme Court has stepped in to preserve women's ability to get the constitutionally protected health care they need," said Nancy Northup, president of the Center for Reproductive Rights, which is challenging the law in court.
'Unexplained' Action
Louisiana Attorney General Jeff Landry said he disagreed with the court's "unexplained" action. "We remain confident that we will prevail on the merits," he said in a statement. "As attorney general, I will continue to defend Louisiana's pro-life and pro-women laws."
The states say their laws protect patient safety, while opponents contend the real aim is to reduce abortions.
The timing of the Louisiana order underscores its potential significance. The justices were scheduled to meet privately earlier Friday and take a preliminary vote in the Texas case. A vote in that conference to strike down the Texas law might have left even dissenting justices inclined to see the Louisiana law as doomed. The Texas ruling will be the court's first abortion decision since 2007.
Before it's here, it's on the Bloomberg Terminal.
LEARN MORE