A Party Divided
Super Tuesday Unlikely to Narrow Republican Field
None of the candidates who would like to replace Donald Trump as the Republican front-runner seems ready to drop out of the race.
by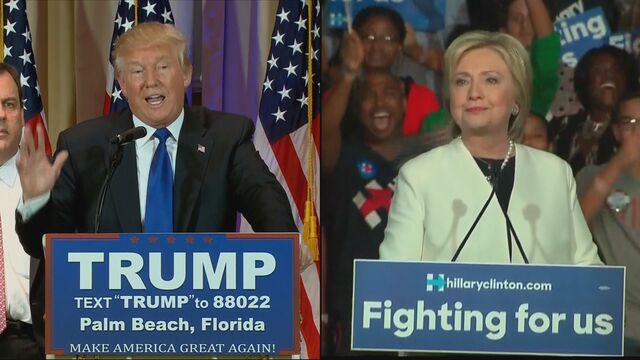 Super Tuesday wasn't so super for Republicans hoping for a shakeup in the presidential race.
The most hotly anticipated day of the 2016 primary will not narrow the field, the five GOP candidates each made clear as the results tricked in Tuesday evening. That's a blow to party strategists who have long concluded that thinning the field is their only hope of stopping Donald Trump from securing the 1,237 delegates needed to capture the nomination.
Trump cemented his front-runner status with a dominant performance that included victories in a diverse swath of states including Alabama, Arkansas, Georgia, Massachusetts, Tennessee, Virginia, and Vermont. Ted Cruz racked up victories in Texas, Oklahoma, and Alaska. Marco Rubio scored his first win in Minnesota.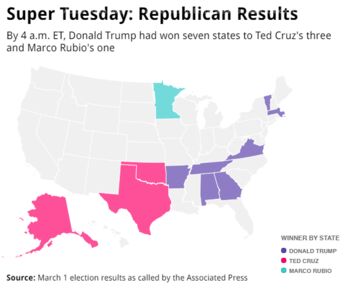 "It's very hard for me right now to see this field cleared," Kevin Madden, a former adviser to Mitt Romney's 2012 campaign, said on CNN. "It's just really hard to see any of these campaigns talking themselves into dropping out."
In fact, the remaining Republican candidates found reasons to buttress their rationale for staying in the race.
For Cruz, racking up the strongest performance against Trump was further proof that Republicans ought to unite behind him.
"We're the only campaign that has beaten Donald Trump—once, twice, three times," Cruz told cheering supporters at his watch party in Stafford, Texas. "Republicans, together we have a choice. … The candidates who have not yet won a state, who have not racked up delegates: I ask you to prayerfully consider coming together and uniting. … That is the only way to beat Donald Trump."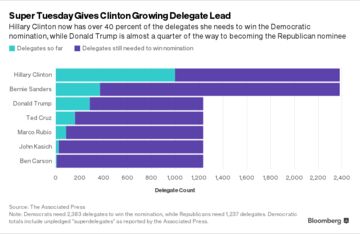 "We are so excited about what lies ahead for our campaign," Rubio told supporters at a watch party held in Florida, where he has predicted victory in the March 15 winner-take-all contest. In his early evening speech, he continued to use the confident formulation "when I'm president of the United States."
John Kasich remained win-less after Tuesday's votes were tallied, and the Ohio governor's campaign responded by making the case that he—not Rubio, the favorite of most establishment Republicans—is the best alternative to Trump. Rubio "once again under-performed," Kasich's chief strategist John Weaver wrote in a memo, adding that polls show Rubio well behind Trump in Florida. (Kasich is also trailing Trump in Ohio, but by a slimmer margin.)
Madden alluded to the fact that Kasich and Rubio believe they will perform better in the delegate-rich blue and purple states that begin to vote on March 15, starting with their home states. But the chilling reality for establishment Republicans is that Trump may have built an insurmountable lead by then.
Rick Tyler, a former top Cruz aide who recently left the campaign, said Rubio "will have to win Florida," adding: "To do that he will have to sacrifice campaigning in any other state." Rubio trails Trump by double-digits in Florida polls dating back to November.
Ben Carson remained a non-factor Tuesday with no victories and no viable path.
"I am not moved or discouraged when the political class count me out," Carson said in a statement. "As long we continue to receive their support, and the Lord keeps opening doors, I will remain in this presidential race."
The status quo has proven to be a boon for Trump. The only hope of defeating him, as has been expressed by the campaigns of Cruz and Rubio, is to take him on one-on-one. Even then, it's far from clear that'll work—recent polls show Trump leading every rival in a head-to-head contest. But it is clear that the current field benefits Trump.
"There should be some pressure by people who want to see the field winnow, to say, 'Hey, you have no path,'" Amanda Carpenter, a former communications director for Cruz, said on CNN.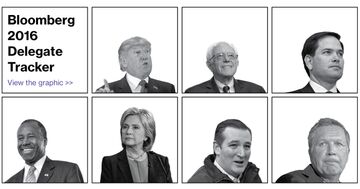 Before it's here, it's on the Bloomberg Terminal.
LEARN MORE