Establishment Lane
Trump Surrogates Turn Attention to Next Target: Rubio
by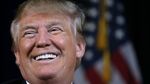 With Jeb Bush out, Donald Trump's top surrogates quickly turned their attention to Florida Senator Marco Rubio.
"It's pretty obvious at this point -- the establishment is going to use this opportunity to coalesce behind Marco Rubio," said Katrina Pierson, Trump's national spokeswoman. Roger Stone, Trump's former political adviser and long-time confidant, dubbed Rubio "just a more attractive salesman" for "Bush Republicanism."
Edward McMullen Jr., Trump's South Carolina chairman, said that Rubio was "pandering to the establishment's political consultants" to the point that he "was in a damn focus group last night."
Trump had a commanding win in South Carolina, leading rivals with 32 percent of the vote with 99 percent of the vote reported. Rubio was about 10 points behind, and holding on to a narrow lead ahead of rival Senator Ted Cruz, of Texas.
Rubio has faced increasing criticism from his rivals -- Trump included -- for being too "robotic" in his political rhetoric, tending to repeat political talking points instead of speaking more candidly. Out of all the candidates in the race, McMullen chose to contrast Trump and Rubio following Trump's victory.
"The robot mentality in politics? Mr. Trump is the antithesis of that," McMullen said.
Pierson also hit Rubio's immigration record, and downplayed his second place finish in South Carolina. "The establishment has endorsed Marco Rubio here in the state of South Carolina already," she said.
Rubio's campaign could not immediately be reached for comment as they boarded a plane for Nevada, where the next nomination contest is held on Tuesday.
Bush was one of Trump's favorite targets, calling him a "low-energy individual" and battering the presidency of George W. Bush. Nothing was off limits.
Trump made no mention of Bush in his victory speech inside a packed hotel conference room in Spartanburg. But he did congratulate both Cruz and Rubio on their showing, staying above the fray -- for now. In the past, Trump has attacked Rubio as a "puppet" of big money donors like Sheldon Adelson.
"I want to congratulate the other candidates. There's nothing easy about running for president," Trump said. "Ted and Marco did a really good job and they did well."
Inside the packed hotel conference, more than 500 of Trump's supporters booed when he mentioned their names.
Trump smiled, shrugged and cut them short.
"Come on," Trump said, laughing, "We go back to war tomorrow morning. Tomorrow morning we'll be back."
Before it's here, it's on the Bloomberg Terminal.
LEARN MORE