Congress Seeks Apple Testimony Amid FBI Row Over Encryption
by
At least two House committees are planning hearings on issue

Apple is fighting a court order to help FBI unlock an iPhone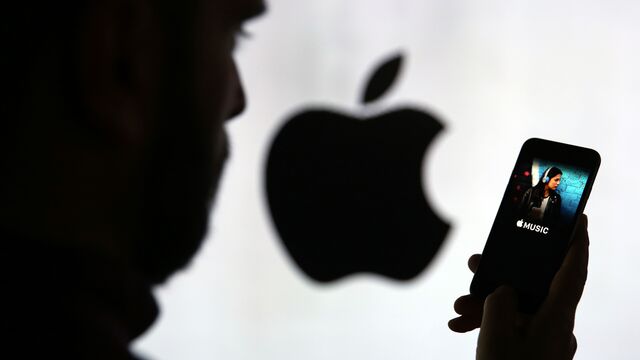 At least two congressional committees are planning hearings after Apple Inc.'s refusal to help the FBI unlock a phone used by a terrorist.
The House Judiciary Committee asked officials from Apple to testify at a March 1 hearing, according to people familiar with the planning. And the House Energy and Commerce Committee sent letters Friday to Tim Cook, Apple's chief executive, and Federal Bureau of Investigation Director James Comey, asking them to testify. A date wasn't specified.
The hearings follow Apple's refusal to comply with a court order obtained Tuesday by the FBI that requires the company to help unlock an iPhone used by the gunman in the December massacre in San Bernardino, California.
Apple hasn't responded to the congressional invitations.
Lawmakers on the Judiciary committee are divided over Apple's stance, reflecting a lack of consensus that has thwarted congressional efforts in recent years to strike a balance between privacy rights and law enforcement.
"Allowing the government to mandate that Apple undermine its encryption technology to create a backdoor for government agents is unlawful, unwise and unsafe," said Representative Darrell Issa, a California Republican.
Democratic Letter
Top Democrats on the panel, including Representative John Conyers of Michigan who is the ranking member, issued a joint statement saying "the government's demand on Apple would coerce a private U.S. company to hack its own device, threatening the trust of millions of customers and placing our technology industry at a significant disadvantage abroad."
Republican Representative Trey Gowdy of South Carolina took the side of law enforcement. "There's a different constitutional analysis for things that impact national defense," Gowdy told Fox Business Network.
The phone in question was used by Syed Rizwan Farook. Farook, along with his wife, shot and killed 14 co-workers in San Bernardino before they were killed by police. The FBI wants to know where they had been and who helped them.
Apple's deadline to respond to the court order was extended Thursday until Feb. 26.
Before it's here, it's on the Bloomberg Terminal.
LEARN MORE