Christie, Fiorina Headed to Exits After New Hampshire Failures
by and
Departures clarify little in a fractious Republican field

They finished sixth and seventh respectively in first primary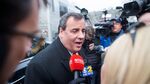 Republicans Chris Christie and Carly Fiorina are the first casualties of New Hampshire's first-in-the-nation presidential primaries.
Fiorina's departure from the race and Christie's reported intention to follow her leaves a field splintered among insurgents Donald Trump and Ted Cruz as John Kasich, Jeb Bush and Marco Rubio try to consolidate support among more traditional party members.
Fiorina, the 61-year-old former chief executive officer of Hewlett-Packard Co., said in a statement Wednesday that she would leave the race after finishing seventh in the vote.
"While I suspend my candidacy today, I will continue to travel this country and fight for those Americans who refuse to settle for the way things are," she said.

Fiorina's skills on the debate stage against Trump elevated her last year, yet her momentum fell from there. Despite Fiorina's compelling personal story --she was the first woman to lead a Fortune 20 company, she has survived cancer, and she lost a stepchild to drug addiction -- she failed to convince many voters that her background best prepared her to be commander-in-chief.
Questions about her tenure at Hewlett-Packard, especially regarding her role in the company's 2001 merger with Compaq Computer Corp., further hindered her argument that she was suited to lead the country.
Christie will likely suspend his uphill battle for the Republican presidential nomination as early as today after a campaign that failed to revive past enthusiasm for the New Jersey governor and sapped his support back home.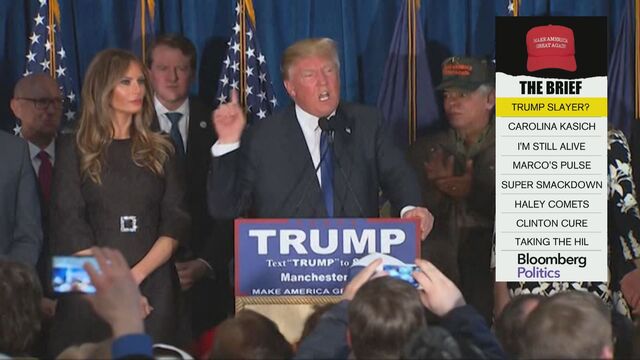 Two backers, who requested anonymity to discuss internal campaign deliberations, said they were awaiting final confirmation from Christie's team, but that staff members said the governor would be shut out of the next Republican debate and unable to raise money.
Samantha Smith, a spokeswoman for Christie, said no decisions have been reached and she declined to confirm the statements.
Christie's decision to suspend his campaign would follow a disappointing sixth-place performance in New Hampshire, where he had pinned his hopes of victory. After a swift rise from federal prosecutor to governor to presidential candidate, his future is unclear as the term-limited 53-year-old returns to a state where polls show voters have wearied of him.
Before it's here, it's on the Bloomberg Terminal.
LEARN MORE