Cruz Aide: No Plans to Invest More Resources in New Hampshire
With Marco Rubio surging and polls suggesting little room for growth in New Hampshire, Ted Cruz is betting on South Carolina and later contests.
by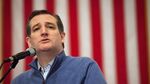 U.S. Senator Ted Cruz, the winner of the first Republican presidential nominating contest this year, is looking past the second one as the race in New Hampshire favors mainstream appeal over conservative bona fides.
With polls suggesting little room for growth in New Hampshire's centrist voting block—and showing a surge for rival U.S. Senator Marco Rubio—Cruz's team has no plans to invest more resources into the state, saving their cash for South Carolina and later states.
"We're five days out," a senior Cruz aide said, requesting anonymity in order to talk about internal plans. "I think we're set."
Cruz' bigger goal in New Hampshire may be to push Rubio out of the conservative lane, where almost all of the activist energy is in the party, by painting him as the choice of the traditional pro-business wing.
"In the Washington establishment circles, Marco is the chosen one," Cruz told reporters in Weare, New Hampshire on Thursday. "Our focus is a grassroots army to win the nomination."
Cruz also hasn't made the same kind of investment in New Hampshire advertising as his rivals: campaigns and super-PACs supporting Jeb Bush, Rubio, Governor John Kasich of Ohio and Governor Chris Christie of New Jersey have aired 1,435 TV ads in New Hampshire during the past week. Cruz's team: just 29, according to Kantar Media's CMAG, which tracks political ads.
That's not for a lack of resources. Cruz's campaign said they've raised $10 million since the start of the year, including $3 million since his victory in Iowa. And the Cruz team is one of the few candidates who has proven successful in collecting small donations from grassroots supporters, and six-figure checks from super-PAC donors.
Cruz has kept a full schedule in New Hampshire, but also isn't holding quite as many events as rivals who need a strong showing in the state to revive their campaigns, including Jeb Bush, the former governor of Florida, Christie and Kasich. Cruz has just one public event on Friday in the state.
Cruz and Donald Trump, the front-runner in New Hampshire polls, are the only top tier Republican candidates who have left the state this week to campaign elsewhere. Cruz made a stop on Wednesday in South Carolina, the next state in the primary calendar, while Trump has visited Arkansas and plans his own South Carolina event on Friday.
Cruz may be able to sustain a let-down in New Hampshire. The hard-charging son of a preacher who built his reputation on leading the 2013 government shutdown is likely to find a more receptive audience in South Carolina, which, like Iowa, has a large, influential bloc of evangelical voters. And after the February 20 primary in South Carolina, much of the attention in the race will turn to the half-dozen southern states, where the Texan senator is popular, that vote on March 1.
In Iowa, Cruz's team leveraged victory thanks to a strong turnout from religious and conservative voters, but faces a different equation in New Hampshire. According to exit polls, 85 percent of participants identified themselves as conservative in Iowa. In New Hampshire, conservative Republicans are likely to account for only about 62 percent of the turnout, said Joshua Dyck, who oversees a daily tracking poll in New Hampshire for the University of Massachusetts. The tracking polls show that Rubio passed Cruz in the wake of the Iowa contest.
"It's difficult to imagine how Ted Cruz can win in New Hampshire," Dyck said in an interview. "I'm sure his team would be happy with a third place finish, and ecstatic about second."
But Cruz may have a difficult time selling anything short of a first-place finish in New Hampshire as success. The first-term senator has blistered Rubio on the campaign trail this week, mocking his team for celebrating a third-place finish in Iowa.
"You know, that's an odd collection words: impressive third place finish," Cruz told reporters on Thursday in Weare, New Hampshire. "In the media's telling, bronze is the new gold."
Before it's here, it's on the Bloomberg Terminal.
LEARN MORE