Dirty Tricks
Carson Joins Trump in Accusing Cruz Campaign of Unfair Tactics in Iowa
The retired neurosurgeon said Wednesday that the Texas senator's presidential campaign spread rumors before the voting began in Iowa that Carson was dropping out of the race.
by and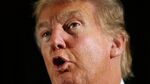 Republican presidential candidate Ben Carson joined Donald Trump in accusing Texas Senator Ted Cruz's campaign of cheating to win the Iowa caucuses, with Trump calling for "a new election" or nullification of the results.
The complaints by the two Republican contenders threaten to tarnish Cruz's first-place finish in Iowa over Trump as the race moves to New Hampshire, where Trump leads and Cruz is in second place in many polls. Carson came in a distant fourth in Iowa and falls to last among the remaining Republicans in most New Hampshire polls.
Trump and the Carson camp both complained that the Cruz campaign alerted caucus-goers to Carson's decision to go home for a break after the caucuses, stoking speculation he would drop out. Carson was competing for the evangelical voters that propelled Cruz and he said Wednesday in Washington that the implication he was ready to drop out of the race affected the outcome in Iowa.
"It's true there were  people who tried to take advantage of the situation, to distort information,'' Carson said. He said that while Cruz told him he was unaware of the situation, "it's obvious there were people in his organization who not only knew about it but carried it out.''
Trump was more direct.

"Ted Cruz didn't win Iowa, he stole it. That is why all of the polls were so wrong and why he got far more votes than anticipated. Bad!" Trump wrote to his 6 million Twitter followers.
Trump offered examples on Twitter, and also complained about Cruz's mailers, which drew a rebuke from the Iowa secretary of state, and about the senator's statements about the billionaire's positions.
While Carson only indirectly criticized Cruz, his long-time adviser Armstrong Williams was blunt: "He cheated. Whether Trump calls it stealing, or we call it cheating—to us it's the same. Ted Cruz tainted the process."
It's a marked change in tone for second-place Trump, who until now said he was proud of his results considering it's his first political campaign. He led polls in Iowa running up to the caucuses. He ended up 3 percentage points behind Cruz in the final tally.
The Cruz campaign said no one is getting fired. "Trump is going off on Twitter because people have stopped talking about him and he's trying to get attention," Cruz campaign spokeswoman Catherine Frazier said. As for allegations they were behind the rumors that Carson was dropping out, "our campaign was repeating a news report and nothing more," Frazier said.
Trump signed a so-called GOP loyalty pledge last summer, but has since suggested he's still open to an independent bid if the Republican Party treats him unfairly. Spokesmen for the Iowa GOP and the Republican National Committee didn't return requests for comment.
Trump campaign manager Corey Lewandowski in an interview with Bloomberg Politics said, "What Senator Cruz did to Ben Carson was a disgrace and an insult to Dr. Carson and the process."
As for legal action? "Wait and see," Lewandowski said. 
Cruz spokesman Rick Tyler earlier Wednesday denied the campaign had spread the message Carson was dropping out—potentially freeing his supporters to support Cruz in Iowa instead–and had merely told supporters about Carson's travel plans.
"There was no dirty trick," Tyler said on CNN.
On the mailers, which were condemned by the Iowa secretary of state, Cruz said before the caucuses he wouldn't apologize "for using every tool we can to encourage Iowa voters to come out and vote," according to USA Today.
High Bar
Edward Foley, an election law professor at Ohio State University, said Trump hasn't shown any evidence that the Cruz campaign's statement about Carson affected a single vote, let alone how the candidates ranked.
"It's important to recognize that there may be some hyperbole and bluster here," Foley said. "As far as I can tell, there's not even a single voter coming forward saying, 'I would have voted for Carson instead of Cruz if I'd known Carson was in the race.'"
Even if Trump could demonstrate that the Cruz campaign's comments affected the outcome of the caucus, he'd still have to prove that Cruz had intentionally engaged in wrongdoing, according to the professor.
"It's very hard to void an election and get a new election. You'd have to prove wrongdoing that had a consequence of effecting the result," Foley said, noting Cruz had apologized for his staff not following up with caucus-goers on the Carson reports. "That doesn't sound like it adds up to proving wrongdoing," Foley said.
If Trump somehow managed to reach the high threshold needed for a legitimate challenge to the results, he'd have to take his complaint to Iowa's Republican Party, which may or may not have any sympathy for the real estate mogul's grievance.
"Caucuses are creatures of the party so it would be the party's decision how to deal with this," Foley said.
As for Trump's claims that Cruz lied about Trump's positions, the First Amendment gives candidates a lot of leeway in making claims about their rivals, and proof of a blatant lie wouldn't be enough to force a new election, Foley said.
—With assistance from Toluse Olorunnipa in Washington and Erik Larson in New York.
Before it's here, it's on the Bloomberg Terminal.
LEARN MORE