Masters in Politics Podcast
New Hampshire Union Leader Publisher Attacks Trump, Rubio, ABC News
Joe McQuaid did not mince words when discussing the network's decision to drop his paper as a sponsor for a Republican presidential debate.
by and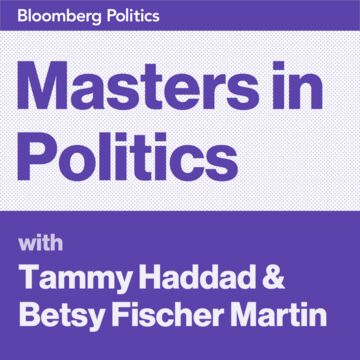 The Republican presidential debate in New Hampshire this weekend was supposed to be co-sponsored by the only statewide newspaper in New Hampshire, the Union Leader. But after Donald Trump protested, ABC News last month abruptly removed the paper from its co-hosting duties. It's a decision that is still not sitting well with the man at the middle of the storm, Joe McQuaid, the Manchester-based newspaper's president and publisher.
In an interview with Bloomberg Politics' Masters in Politics podcast, McQuaid called ABC's decision to sever ties "spineless."
McQuaid said his feud with Trump stemmed not from the paper's endorsement of Governor Chris Christie last fall, but from a harsh editorial he published in late December. "What surprised me was that the Twitter gates of Trump-dom didn't open up after the endorsement of Christie," he said. "I expected to be flamed out immediately. But it wasn't until I then called out Donald as a 'Biff look-alike' from 'Back to the Future' and a bully that the floodgates opened up and, wow, I'm right up there with the great enemies of Trump." 
Being an avowed enemy hasn't tempered any of McQuaid's criticisms of Trump. He called the Republican candidate "a person of such little substance" with "no business running for president because he doesn't know a thing about running a government or for that matter running a corporation."
Arguing that the media attention lavished on Trump is "bad for democracy, bad for the media and bad for informing the public," McQuaid said it has all been at the expense of other candidates. "The media has been exhausting all of its energy and time on Trump. Again, the night after the Iowa caucus, Trump gave some remarks in Milford, New Hampshire, and I'll be damned if all three cable networks didn't carry him live."
"Shame on the national press," the longtime newspaper publisher said.  "The Union Leader has tried to fairly report on all the candidates including Trump but not to the point of Trump" making the front page "while everyone else is inside."
Trump is not the only GOP candidate for whom McQuaid has some harsh words. Calling Iowa's third-place finisher, Senator Marco Rubio, "too young," McQuaid said: "Rubio just got out of daycare. He's a very bright young guy who would attract voters to a ticket, but I don't think he's got the gravitas that any of the three governors still in the race have."
On the Democratic side, McQuaid argued, despite Senator Bernie Sanders' regional ties, New Hampshire and Vermont "don't have very much to do with one another." But he predicted Bernie will win, though not by as much as the pollsters have him winning by. "If he does win big," McQuaid said, "Hillary has a big problem." 
Before it's here, it's on the Bloomberg Terminal.
LEARN MORE