Trump Takes Victory Lap in New Hampshire After Iowa Debate Snub
by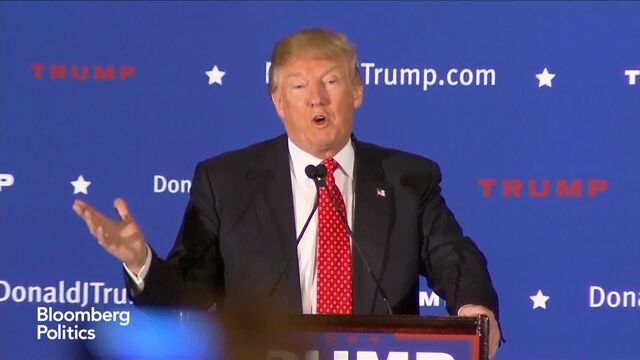 A day after Donald Trump skipped the final Republican debate before the Iowa caucuses, he said the decision played out well for a candidacy that has made bypassing political norms its stock in trade.
Trump said during a rally in a New Hampshire ballroom that his competing event in Iowa raised $6 million for veterans' causes. As a bonus, he said it garnered coverage in newspapers across the U.S.
The billionaire's decision came after a feud with debate sponsor Fox News and moderator Megyn Kelly, with whom Trump tangled in the party's first debate. Fox said the Trump campaign threatened Kelly during negotiations.

"When somebody doesn't treat you properly, you've got to be tough, got to be strong, and you've got to stick up for yourself," Trump told a capacity crowd of more than 700 at the Radisson Hotel Nashua, where Republicans attacked him less than a week before. "I did something risky and I think it turned out well. I'm on the front page of every paper."
The event was a rare Granite State appearance by a candidate as the center of U.S. political gravity is Iowa, whose Monday caucuses are the first voting in the 2016 White House race. He opened the 50-minute speech by saying he was operating on "absolutely no sleep" and would return to Iowa right after.
Trump has a flurry of rallies planned in coming days in Dubuque, Clinton, and Davenport. He's scheduled to return to New Hampshire for a Feb. 2 rally and heads to Arkansas the following day.
During his speech—no questions from the audience and no protesters—Trump also went hard at U.S. Senator Ted Cruz, his biggest competition in Iowa.
Trump accused Cruz of not fully disclosing loans from Goldman Sachs and Citibank during his Senate campaign to better appear as a populist without Wall Street ties. "He's no Robin Hood," Trump said. He also said as a self-funding candidate, he's the only one in the race who isn't beholden to special interests. Through Sept. 30, Trump had self-funded a third of his campaign while individual contributors gave the other two-thirds, according to the nonpartisan Center for Responsive Politics.
The morning after Cruz faced tough questioning from Kelly over his changing stances on legalization for undocumented immigrants, Trump hit Cruz over his former dual citizenship in Canada. 
Cruz's birth there to an American mother has led Trump to question his eligibility to serve as president under the Constitution's "natural born citizen" clause. The issue has never been settled in court, but Cruz and many legal experts say he clears the bar.
"He got pummeled last night and they didn't even mention that he was born in Canada," Trump said. "When you're born in Canada you're not supposed to be running for president of the United States. Prime minister of Canada, no problem."
He added: "Ted Cruz is an anchor baby in Canada."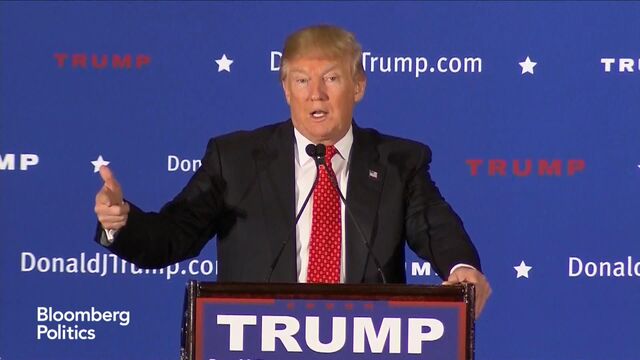 Before it's here, it's on the Bloomberg Terminal.
LEARN MORE