Obama to Hold First Meeting With House Speaker Ryan Next Week
by and
The president and his chief antagonist will meet Feb. 2

Common ground between them includes trade, prison overhaul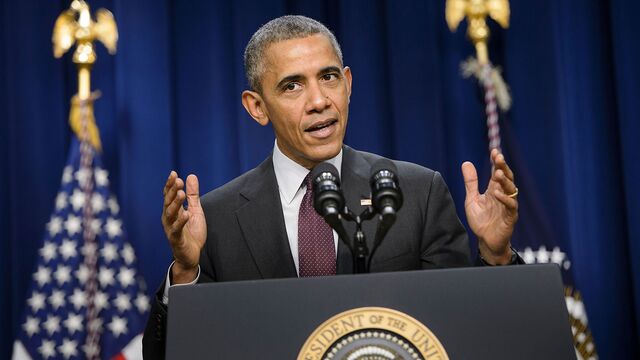 President Barack Obama will meet next week with the U.S. House speaker, Republican Paul Ryan, for the first time since his ascension to the post in October, White House Press Secretary Josh Earnest said on Friday.
"The president is looking forward to the conversation," Earnest told reporters.
The Senate majority leader, Republican Mitch McConnell of Kentucky, will also participate in the meeting, Earnest said.
The meeting was delayed by the snowstorm that struck Washington last weekend. Obama, 54, and Ryan, 45, share some policy goals, including an interest in overhauling the U.S. criminal justice system and concluding a large trade pact with Pacific Rim nations, but there is also a history of tension between them.
In April 2011, Obama ridiculed Ryan's proposal to overhaul the government's budget in a speech that Ryan attended. The next year, Obama's re-election opponent, Republican Mitt Romney, chose Ryan as his running mate. Ryan has also repeatedly sought to repeal Obama's signature domestic achievement, the Affordable Care Act.
Before it's here, it's on the Bloomberg Terminal.
LEARN MORE