Bill to Help Companies Guard Trade Secrets Moving in Senate
by
Senate panel advances plan, which has broad corporate support

Provisions would allow companies to sue in federal courts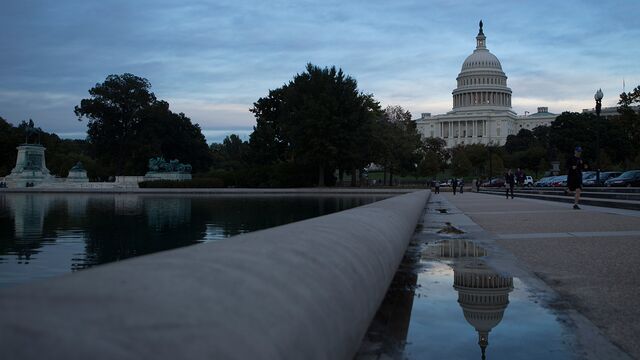 Corporations would have a new way to protect their trade secrets -- access to federal courts -- under a bill advancing in the U.S. Senate.
The bill, which would allow companies an automatic right to sue potential violators in federal civil court, sailed through the Senate Judiciary Committee Thursday on a voice vote.
Senators suggest it's the kind of measure, broadly supported by industry groups like the National Association of Manufacturers and major corporations like Microsoft Corp. and DuPont Co., that could reach President Barack Obama's desk despite a short schedule and the pressures of an election year.
The bill, S. 1890, is supported by both Republican Senator Orrin Hatch of Utah and Democratic Senator Chris Coons of Delaware. Senators say it could move quickly on the chamber's floor if it doesn't run up against an unexpected hitch.
"That's a good way to show that the Congress can work," Coons said.
Patent Overhaul
But Judiciary Chairman Chuck Grassley of Iowa said he's not sure whether the bill may run into objections on the Senate floor or get mixed up with the separate push for a broader patent law overhaul.
"The reason we didn't do the trade secrets bill sooner was we thought it would get mixed up with that. But now that patent trolling is taking more time on the floor than we anticipated, we thought we needed to go ahead with this," he said.
This measure has a far easier path than a full patent overhaul, which features many more competing interests and complications. Senators are pushing to do something to limit the impact of so-called "patent trolls" -- a pejorative term for companies that buy patents with the goal of suing to extract settlements.
Coons has opposed the most prominent patent bills but is leading the trade secrets effort, having worked on intellectual property issues for years when he was in the private sector. He says he saw the direct impact that theft of trade secrets can have on jobs and the economy.
Limited Remedies
Companies now generally have to seek remedies for the theft of trade secrets in state courts, which Coons said isn't ideal, particularly for situations like the theft of trade secrets by companies in other countries -- something that has become increasingly prevalent. 
"We had several painful, unfortunate incidents where trusted employees stole trade secrets and it was exceptionally difficult to get relief because there is no private right of action," Coons said of his time as a corporate lawyer. "You have to persuade the FBI, the U.S. attorney to pursue it federally. Otherwise you have to rely on state law."
Coons said the case that he cites to justify his bill is the theft of trade secrets by a Korean company competing with DuPont's Kevlar, used in bulletproof vests and other products. That product is no longer covered by patents, Coons noted.
"The way they stay ahead of their competitors is with sort of the secret sauce of how to manufacture it quickly, efficiently and in a competitive way," Coons said. "They literally had an employee steal core secrets of how to manufacture it and go to a competitor in South Korea. DuPont noticed that this competitor made huge leaps in their manufacturing capability and connected the dots."
DuPont ultimately received relief in court, but the process was very difficult, Coons said. 
Asset Seizure
In addition to providing civil access to federal courts, the bill would also allow judges to order the seizure of assets accused of being used in the dissemination or use of trade secrets. That's the most controversial part of the bill, with a group of lawyers and professors opposed to the broader bill and the ability to seize assets in particular. 
Those lawyers see the proposed law as ripe for abuse, although backers, including Coons, say safeguards have been built into the proposal that would deter companies from bringing frivolous suits and becoming what opponents call "trade secret trolls."
Senators who had been skeptical of that part of the bill, including Republican John Cornyn of Texas, said the final measure, which was amended in committee Thursday, would limit the potential for abuse by allowing such asset seizures to be used only in extraordinary circumstances.
Before it's here, it's on the Bloomberg Terminal.
LEARN MORE