Transparency Comes to the World of Political Advertising...If You Can Read the Data
by
FCC to require radio and cable to put political ad data online

Change follows similar requirement for TV stations since 2012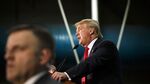 Radio stations and cable TV will soon need to disclose online the political ad spending of Donald Trump, Hillary Clinton and other candidates -- but don't expect instant clarity.
The U.S. Federal Communications Commission on Thursday is set to bring other media in line with broadcast television, which began disclosing political spending online during the last presidential election campaign. The proposed order, backed by FCC Chairman Tom Wheeler, includes satellite TV and is expected to be approved.
"For too long, the public could barely access the 'public' file. It was maintained only on paper in file cabinets at the actual radio and TV stations," Wheeler said in a Jan. 7 blog post. "In the Internet age, that didn't make any sense."
The order requires the disclosure of ad spending on behalf of candidates for local, state and federal public office on an FCC website but doesn't specify how the data must be reported. Information may be entered in a hodgepodge of formats, possibly with hand-scribbled amendments, leaving a daunting task for analysts, journalists and others collating totals and divining trends.
Symbolic Gesture
"Symbolically it's great," said Tim Francisco, a professor at Youngstown State University in Youngstown, Ohio, who has helped students track campaign spending. "We're increasing the number of files available, but we're not making them any easier to access."
The FCC already requires orderly records "of all requests for broadcast time made by or on behalf of a candidate for public office" and the order would move the documentation from paper to online files.
The FCC left out of the order any requirement for the use of machine-readable data. The priority is to bring more information online before considering other changes, said Neil Grace, an agency spokesman.
Measures advanced by Wheeler, a Democrat, typically pass because his party controls three votes on the five-member panel. Broadcasters and cable operators speaking through trade groups didn't object to placing reports online and asked for eased requirements for smaller operators.
The proposal will probably pass because it doesn't face opposition and the online requirement hasn't burdened TV stations, said Andrew Jay Schwartzman, a Washington-based lawyer who works on disclosure issues with the Institute for Public Representation at the Georgetown University Law Center.
'True Sponsors'
The FCC hasn't forced the disclosure of anonymous donors who fund independent groups behind some political ads, as requested by some policy advocates and members of Congress.
In a Jan. 20 letter, 170 of the U.S. House's 188 Democrats urged Wheeler to force the disclosure of what they called "the true sponsors" of political ads: "those who contributed the money to pay for it."
"Groups spending money to influence our elections should be required to publicly release their donors," said the letter signed by Representatives John Yarmuth, of Kentucky; Anna Eshoo, of California, a leader for telecommunications legislation; and Steny Hoyer, of Maryland, the No. 2 Democrat in the House. The FCC has power to reverse an earlier agency decision and demand fuller disclosure, they said. The agency is reviewing the letter, said Grace, the spokesman.
Citizens United
The disclosure issue has dogged Wheeler, a Democrat appointed by President Barack Obama. In 2013, Republican Senator Ted Cruz, now a presidential candidate, blocked a confirmation vote for Wheeler after asking whether he would use the agency to regulate political speech. Cruz, of Texas, relented after Wheeler in a meeting told him expanding political-ad disclosure wasn't a priority, according to a statement from Cruz. Grace, the agency spokesman, declined to comment about the meeting.
Democrats have pushed legislation to uncover donors funding independent groups airing ads. Republicans, who control Congress, have blocked the legislation, arguing it poses a threat to free speech. The battle has been raging since the Supreme Court's 2010 decision in Citizens United that struck down decades-old restriction on corporate and union money in campaigns.
Groups including Common Cause, the Campaign Legal Center and the Sunlight Foundation also have askedthe FCC for more-thorough disclosure. The agency hasn't acted on their complaint that TV stations didn't disclose that commercials by Independence USA political action committee were funded by Michael Bloomberg, founder and majority owner of Bloomberg News parent Bloomberg LP.
'A Slam-Dunk'
The groups also said TV stations didn't disclose California billionaire Tom Steyer as the sponsor of advertisements purchased by NextGen Climate Action Committee, or Sean Fieler as the sponsor of advertisements purchased by American Principles Fund. FCC staff dismissed those complaints in 2014 and the groups have asked the agency to reconsider.
Sponsorship is a "much bigger issue" than machine-readable formats, said Meredith McGehee, policy director at the Campaign Legal Center, a Washington-based nonprofit that works for more disclosure. "That should be a slam-dunk, but it's not."
Cable will receive an estimated18 percent of the $4.4 billion in expected political ad spending on TV this year, compared to $3.8 billion in the 2012 election, according to Kantar Media's CMAG.
"This proposal does not include new disclosure requirements," Wheeler said in his blog post. "The public will gain greater transparency and easier access to the information contained in the public files."
Monumental Effort
The FCC's 2012 rule on TV broadcasters began taking effect about three months after being voted, and on a similar schedule the new requirement could be in place for this year's second-half surge of politicking.
The change will leave plenty of work for people such as Robert Maguire, an investigator at the finance-tracking Center for Responsive Politics. Three researchers with the Washington-based center have spent hundreds of hours scouring, entering and checking data from the FCC's online disclosures to compile a data base of 363,000 entries.
"We've been doing this since June and we still don't have it out," Maguire said. "Our wrestling with the FCC data has been monumental."
Before it's here, it's on the Bloomberg Terminal.
LEARN MORE