House Works on Puerto Rico Plan That Faces Skepticism in Senate
by
Speaker Ryan's deadline prompts House hearings, draft bills

McConnell's silence means slow start for Puerto Rico in Senate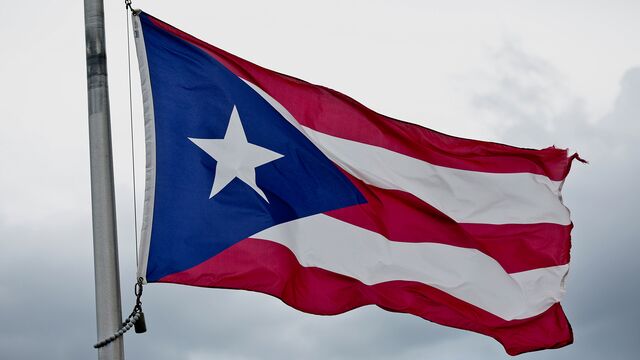 It took a pair of defaults, but House Republicans may finally be turning their attention to the deepening debt crisis in Puerto Rico.
After avoiding Democrats' calls for action last year, lawmakers are now responding to Speaker Paul Ryan's promise to address it by the end of this quarter. Senate leaders remain noncommittal when it comes to Puerto Rico, but the House is set to hold a second hearing Feb. 2 aimed at finding a solution that would help the U.S. territory pay $70 billion in debt and revive its economy.
Puerto Rico's non-voting delegate, Democrat Pedro Pierluisi, said members are circulating draft bills containing ideas ranging from an outside board overseeing island's finances to cutting the island's minimum wage.
The Obama administration has been pushing hard for Congress to allow Puerto Rican agencies to file for bankruptcy to escape from some of the territory's debt, but Republicans have been leery. 
Oversight Board
Some Republicans in both the House and Senate are now considering creating a federal authority that would supervise the island's spending and budget, which is projected to fall $23.9 billion short for debt payments over the next decade. Such a board will be the focus of a House Natural Resources subcommittee hearing on Feb. 2. 
Witnesses for the hearing include Simon Johnson, a Massachusetts Institute of Technology professor who spoke in favor of a "a powerful monitoring body" to improve Puerto Rico's fiscal management. Anthony Williams, former mayor and chief financial officer of Washington, D.C., is also scheduled to testify, according to a congressional aide.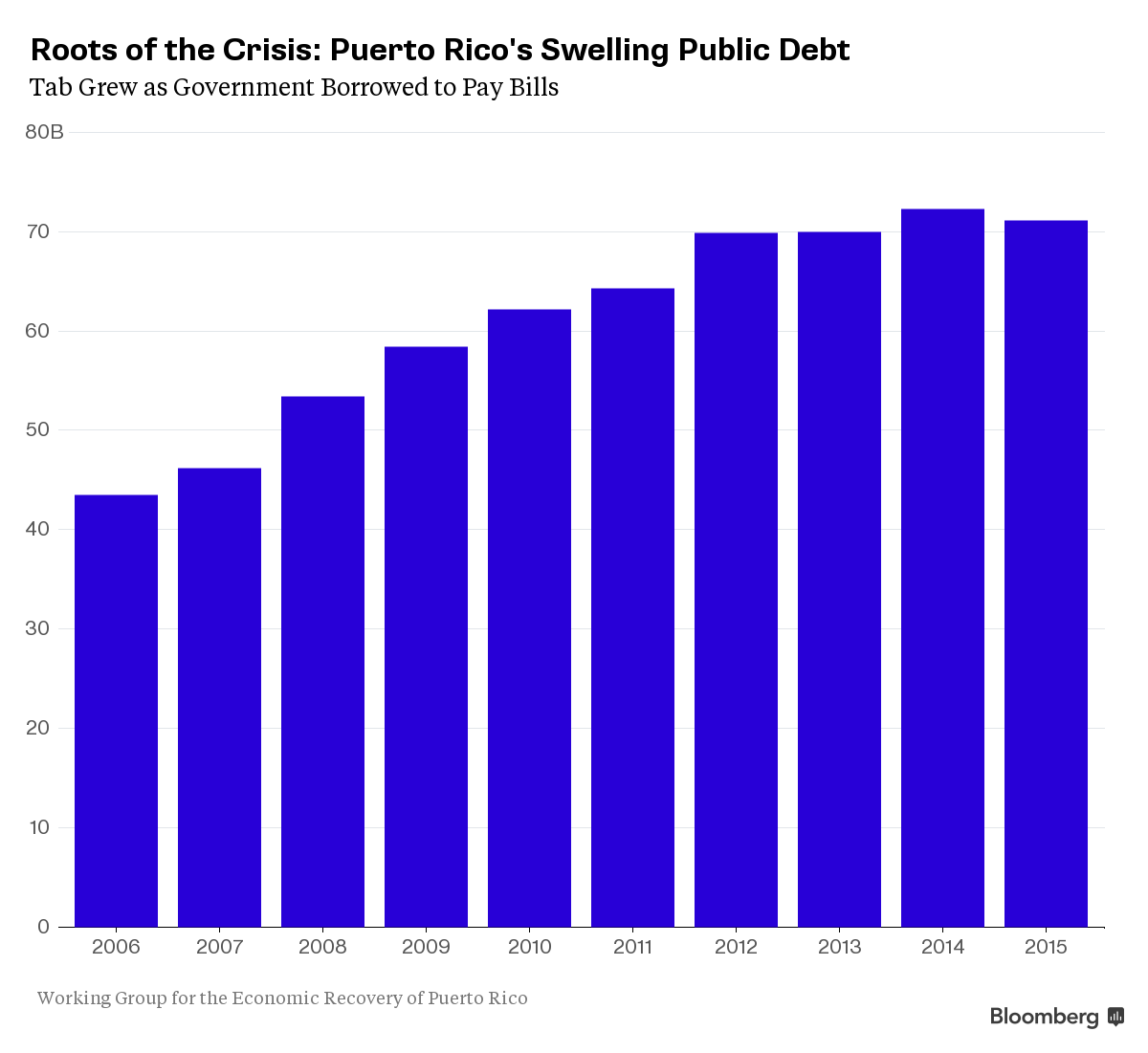 A senior Obama administration official said the White House has been encouraged by some of the recent signals, but Senate leaders have been more noncommittal.
Senate Majority Leader Mitch McConnell of Kentucky hasn't addressed the issue and Majority Whip John Cornyn, a Texas Republican, told reporters there isn't any "clear path forward" on how to help Puerto Rico.
"The sticking point for Puerto Rican legislation is very likely going to be in the Senate, where pulling together votes for any package will be a tall task," said Daniel Hanson, an analyst with Washington-based broker-dealer Height Securities. "That said, if the House is able to cobble together a coalition around a handful of conservative-friendly proposals, it will pressure Senate leadership to pick up the House's bill."
Rippling Effects
Puerto Rico's Government Development Bank owes investors $422 million in May and the commonwealth and its agencies need to pay back $2 billion on July 1, on the heels of an anticipated $923 million negative cash balance in June. Governor Alejandro Garcia Padilla delayed tax rebates and payments to suppliers to pay creditors and began closing about 100 schools to help balance the fiscal 2015 budget. The island defaulted on some payments in January and last year.
"In order to assist the 3.5 million Americans who call this island home, Congress must pass legislation for the president to sign into law without delay," Treasury Secretary Jacob J. Lew said during a visit to San Juan Wednesday. "Without congressional action, Puerto Rico will face a long and difficult recovery that could have harmful consequences."
The Obama administration and Garcia Padilla said federal oversight can only be paired with granting the island's municipalities access to an orderly restructuring process that would help Puerto Rico cut its liabilities and avoid protracted litigation. Such a solution is opposed by investors and bond insurers and portrayed by the conservative Heritage Foundation as a bailout.
The bill, S. 2381, proposed last year by Republican Senators Orrin Hatch of Utah, Chuck Grassley of Iowa and Lisa Murkowski of Alaska, didn't have any restructuring provisions. 
Avoiding a Repeat
Grassley, whose committee oversees changes in bankruptcy law, told reporters he wants to find a compromise that would ensure such a crisis won't happen again in five or six years. Such a proposal might include a financial control board, coupled with "some variation" of bankruptcy protection, he said.
"The feeling is if we just did a straight Chapter 9, we'd be right back here in five or six years doing it again," Grassley said, referring to the process that provides municipalities protection from creditors. "The most important thing is that the spending habits of the Puerto Rican government have to change."
Hatch's proposal includes an "assistance authority" that has borrowing authority and subpoena power. 
Pierluisi described such a proposal as a "mega-board on steroids" and said Democrats would only support this kind of oversight if it's paired with a restructuring mechanism or more federal assistance. 
Republicans, who have enough votes in the House to pass bills, need some Democratic support to pass most legislation in the Senate.
Before it's here, it's on the Bloomberg Terminal.
LEARN MORE