Race for Iowa
Hillary Clinton, in Clinton, Says Her Health Is Fine
The former secretary of state says her schedule proves she's got the stamina she needs.
by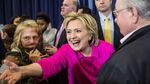 Hillary Clinton said Saturday that reports raising concerns about her health are just another attempt to smear her.
Responding to an Iowa woman who said she heard on Fox News about "how your health was ailing," the Democratic presidential candidate turned the tables on the TV network.
"They say nearly anything about me," Clinton said during a town hall in the aptly named northeastern Iowa town of Clinton, where she kicked off several days of sustained campaigning ahead of the Feb. 1 caucuses. "I've got to tell you—there are several themes they keep beating the drums on."
Dismissing concerns about her health, the 68-year-old former secretary of state pointed to her relentless schedule. "I'll match my endurance against anybody," she said. She also cited a letter her doctor released last summer, which said that Clinton "is in excellent physical condition and fit to serve as president of the United States."
Then, Clinton launched into a riff on her opponents that she occasionally uses on the trail, joking that as a young lawyer in Arkansas she learned that "if neither the facts nor the law are on your side, pound the table." And, she added, "based on my experience, just make stuff up."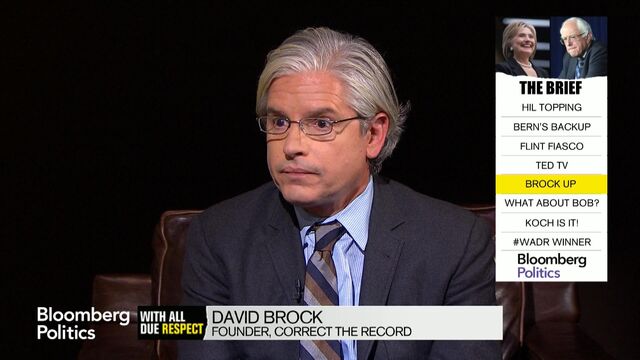 The question about Clinton's health came days after ally David Brock acknowledged he had plans to challenge Vermont Senator Bernie Sanders, who is 74, to release his medical records.
"It's usual for all candidates in the presidential, particularly someone who's doing well and becoming a top-tier candidate," Brock said Tuesday on Bloomberg's With All Due Respect. "And look, they said they were gonna do it, so clearly I was on the right path."  Brock stood down on the planned challenge after Clinton campaign chairman John Podesta tweeted at him to "chill out."
Sanders said Sunday on CNN that he is "very healthy" and added "we will get our medical records out the same way that Secretary Clinton has gotten her records out. It is not a problem."
Before it's here, it's on the Bloomberg Terminal.
LEARN MORE