Triangulation
Rubio Tries to Let Trump, Cruz Fight It Out
He's banking on an electability argument to carry him into Iowa and New Hampshire.
by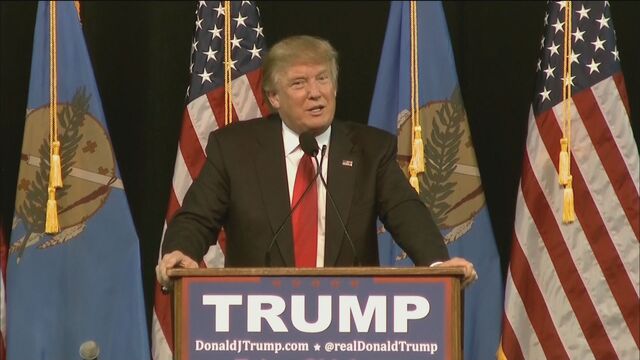 Marco Rubio on Thursday brushed off Ted Cruz's assertion that the Republican establishment is "abandoning" the Florida senator and "rushing over to support Donald Trump," resisting questions aimed at drawing him into the battle between Republican presidential front-runners.
Instead, Rubio appeared content to sit back and watch his rivals escalate their feud.
"You'll have to ask them about the fight," Rubio told reporters after a speaking about foreign policy at the University of New Hampshire. Cruz, a Senate colleague from Texas, is also campaigning in the Granite State. Asked if he thinks Cruz can take the billionaire down a notch, Rubio said, "You'll have to ask that to political pundits or people who watch this for a living."
Rubio rejected Cruz's contention that he's an establishment candidate ("Well, then why is Ted Cruz spending so much money attacking me?"). But for the most part, Rubio stuck to the script of his closing argument with just 11 days until the Iowa caucuses, followed by the New Hampshire primary on Feb. 9: That he's the most electable Republican.
In a five-minute press gaggle, Rubio mentioned Democratic front-runner Hillary Clinton's name six times even though he was never asked about her. "If I'm the nominee of the Republican Party, we're going to beat Hillary Clinton. The most important thing we have to achieve in this election is to keep Hillary Clinton out of the White House," Rubio said. Asked if he agrees with Bob Dole's argument that a Cruz nomination would be "cataclysmic" for the GOP, Rubio dodged and steered back to his message about defeating Clinton.
It's a return to the message Rubio delivered in his first answer at the first televised debate last August, and comes as his path to the nomination has narrowed. While Rubio's campaign refuses to discuss strategy in public, people close to the senator say he stands a strong chance of victory if the contest winnows to a three-way race with Trump and Cruz.
The electability argument is based on a political reality. Many Democratic operatives say Rubio would pose the toughest challenge for Clinton in a general election. In Rubio's orbit, it's an article of faith. The view is based on three factors: Rubio's rhetorical talent; his Hispanic background, which could appeal to voters in the growing demographic; and a feeling that he comes off as less offensive to moderate voters than Trump or Cruz.
But it's proving a tough sell to Republican voters, who view Trump as more formidable against Clinton than Rubio, 47 to 22 percent, according to a Monmouth University poll released on Wednesday. On the same question, Cruz led Rubio by a narrower eight points, 31 to 23 percent.
While there may be doubts about Cruz, said pollster Patrick Murray in an analysis of the results, "contrary to many party leaders' hopes, the electability argument is not going to drag down Trump."
Before it's here, it's on the Bloomberg Terminal.
LEARN MORE