U.S. Wants Tougher North Korea Sanctions as Kerry Leans on China
by and
China key to pressure Kim Jong Un following nuclear test

Reaching UN resolution may take longer than U.S. measures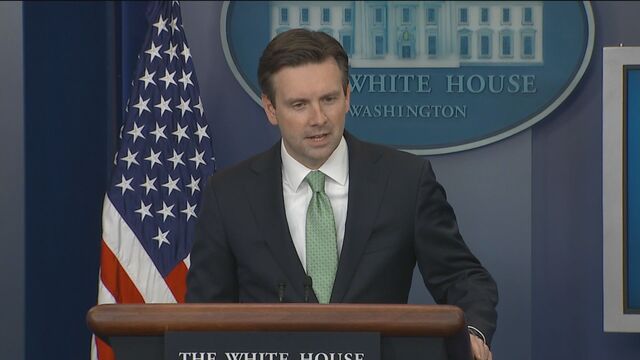 U.S. lawmakers are seeking tougher sanctions on North Korea following its nuclear test on Wednesday as Secretary of State John Kerry urged China to support a more aggressive approach with Kim Jong Un's regime.
International condemnation was swift to follow North Korea's claim to have detonated a hydrogen bomb on Wednesday. As United Nations diplomats work toward a new Security Council resolution, South Korea said it would respond "sternly" to any provocation and announced a resumption of propaganda broadcasts that have previously led Pyongyang to threaten war. The top U.S. diplomat told China that treating North Korea with kid gloves had not worked.
"China had a particular approach that it wanted to make and we agreed and respected to give them the space to be able to implement that," Kerry told reporters on Thursday. "But today in my conversation with the Chinese I made it very clear, that has not worked and we cannot continue business as usual."
Nancy Pelosi, the top Democratic lawmaker in the lower House of Representatives, said a new measure could be voted on as early as next week. Each of North Korea's three previous atomic tests have resulted in a tightening of international sanctions.
U.S. Congress
Lawmakers could vote to expand U.S. sanctions "to further reduce Pyongyang's access to the international financial system and its ability to obtain hard currency from abroad," said Daniel Wertz, program officer at National Committee on North Korea, an NGO focusing on U.S. policy toward North Korea. One way to do so would be to target "third-country financial institutions which facilitate prohibited North Korean activities," he said.
To date, UN measures on North Korea have not had the kind of impact as, for example, the sanctions that the U.S. and Europe imposed directly on Iran. That's partly because the UN requires the approval of all five members of its Security Council -- including China and Russia. Both Europe and the U.S. have also faced a direct threat from Iran, including the 1979 U.S. hostage crisis in Tehran, adding impetus for tougher measures.
Hermit Kingdom
North Korea's isolation, as well as its economic structure, makes it more difficult for sanctions to be effective. Pyongyang's reliance on China, its biggest trading partner and supplier of most of its fuel and food, means the only way to hurt Kim's regime effectively is to involve Chinese banks.
The 15-member executive arm of the UN is expected to create a first draft of a resolution on North Korea soon though reaching an agreement will depend on how far more recalcitrant members are willing to go.
"China is a major economic power and there are consequences, intended and unintended, to using sanctions tools," said Matthew Levitt, a former Treasury Department official now at the Washington Institute for Near East Policy. "Getting China's cooperation in other areas, such as relations with Japan, islands in the South China sea, the amount of U.S. debt held by China, has to be taken into consideration."
China's Role
The deciding factor will be whether China is ready to turn the screws on Kim and than in itself involves a complicated geopolitical calculus. Unrest in North Korea could lead to a flood of refugees crossing an 880-mile shared border with China while a regime collapse could lead to reunification with South Korea and increase the possibility of a U.S. ally sitting on China's frontier.
The second nuclear test since Kim came to power four years ago may have rankled President Xi Jinping, who sent a high-ranking envoy to Pyongyang in October with a letter seeking deeper cooperation and was not informed in advance of the test. Weapons analysts have said the blast yield and seismic wave don't support the North's claim it detonated a hydrogen device.
U.S. President Barack Obama and South Korean President Park Geun Hye held a phone call and pledged to "forge a united and strong international response" to North Korea's "reckless behavior." The U.S. is also considering sending additional military hardware, which could include B-52 bombers, F-22 fighter jets or a nuclear submarine, to South Korea, where 28,500 U.S. troops are already deployed.
South Korea's propaganda broadcasts will begin Friday, coinciding with Kim's birthday. They typically prompt a bigger reaction North Korea than traditional means of pressuring the regime, as they give North Koreans a rare glimpse of the contrasting economic and social realities between the two countries.
Before it's here, it's on the Bloomberg Terminal.
LEARN MORE