Bush Says Fighting Drug Addiction Should Be a National Calling
by
Republican 2016 hopefuls outline addiction plans at drug forum

Christie, others push less jail, more treatment for addicts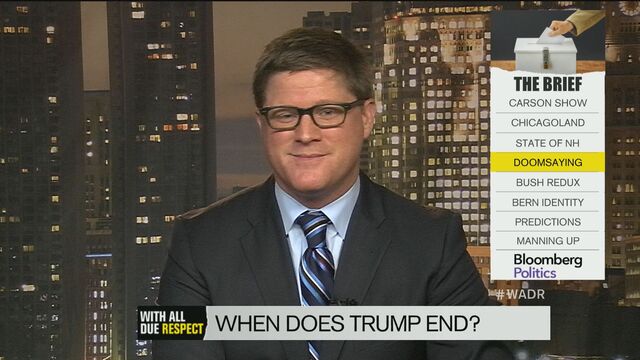 Republican presidential contender Jeb Bush called drug addiction one of America's "soft underbellies" and said the fight against it should be a "national calling." His speech at a New Hampshire forum came on the same day he published an online essay detailing his daughter's struggle with prescription-medicine abuse.
Bush, a former Florida governor, favors expanding so-called drug courts rather than sentencing first offenders to jail. He said his daughter Noelle's graduation from one such programs was as much a milestone in her life as her community college commencement.
"It creates huge demands on government; it creates a lack of productivity and it creates huge hardships for families across the board," Bush told about 200 people Tuesday at the Addiction Policy Forum at Southern New Hampshire University in Hooksett.
Drug policy has taken on new prevalence in the race as New Hampshire, which will hold the first primary in the U.S. on Feb. 9, has been in the grips of a heroin crisis that has made headlines.
Republican hopefuls Chris Christie, John Kasich, Carly Fiorina and Mike Huckabee also addressed the forum, spelling out proposals for an issue not usually associated with the party. The focus was largely on treating addicts and overhauling the criminal justice system, while strengthening laws against drug dealing and importation.
Precious Daughter
"I never expected to see my precious daughter in jail," Bush wrote Tuesday in an essay posted on the website Medium. "It wasn't easy, and it became very public when I was Governor of Florida, making things even more difficult for Noelle. She went through hell, so did her mom, and so did I."
Christie, who as New Jersey's current governor expanded drug courts and lifted jail sentences in many cases, said he opposed marijuana legalization in states such as Colorado and Washington. He said President Barack Obama had been soft on drugs thanks to his own admitted marijuana use in the past.
"Go to Congress, stand in the well of the House in your State of the Union Address and say 'I believe it's time to legalize marijuana,'" Christie told the crowd in a speech interrupted often by loud applause. "This child of the '60s who is in the White House is unable to absent himself from his own past use, and is unable to say no."
Kasich said he too favored treatment over incarceration and said he wants schools to be involved in the anti-drug fight. He said his state has cut substance-abuse rates and recidivism through both efforts.
Fiorina, the former chief executive of Hewlett Packard, told the crowd of the death of her stepdaughter Lori Ann at 34 from an overdose. Along with drug courts, Fiorina also called for sending more resources to community-based programs and cracking down on doctors who "overprescribe pills."
"What broke my heart most of all was to watch the look in her once-bright eyes change," she told the crowd. "The sparkle, the potential, the possibilities that once filled her eyes were gone."
Before it's here, it's on the Bloomberg Terminal.
LEARN MORE