Legacy Building
Obama Marks Anniversary of Signing 'Don't Ask Don't Tell' Repeal
The president eyes his own legacy, as well as helping Democrats in 2016.
by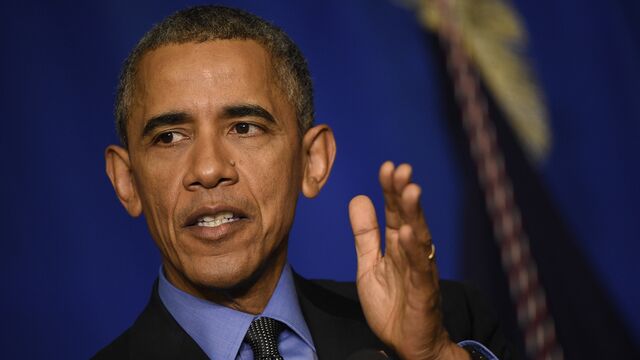 President Obama may be vacationing in Hawaii, but there's no holiday when it comes to building a legacy. 
On Tuesday, Obama used a Facebook post to mark the five-year anniversary of his signing of the bill that repealed "Don't Ask, Don't Tell," the policy that barred openly gay military members from serving.  
"Today, openly gay, lesbian, and bisexual men and women in uniform make our military even stronger," Obama said in the posting. "Looking back at the last five years, I couldn't be prouder of what we've accomplished."
At the same time, Obama says that "From the boardroom to the locker room, LGBT Americans still face prejudice in their daily lives. In far too many states, people still live in fear of being fired from their jobs just because they're gay. Young people struggling with their gender identities are bullied and beaten and told they don't belong. That kind of prejudice has no place in our country, and as Americans we need to let every one of them know that they are not alone."
To be sure, Obama's thinking of his own legacy, but he's also taking part in a Democratic effort to make gay rights a talking point in the 2016 general election given many independents' and Republicans' embrace of the issue along with Democrats.
During Saturday's Democratic presidential debate, Hillary Clinton said that if "heaven forbid, that next president is a Republican, I think it's pretty clear we know what will happen. A lot of the rights that have been won over years, from women's rights to voter rights to gay rights to worker rights, will be at risk."
Some Republicans have argued the other extreme when it comes to military service. Presidential candidate and Texas Senator Ted Cruz said earlier this year that the military shouldn't be a "cauldron" for social experimentation. Meanwhile, Slate, in a piece earlier this month, declared Donald Trump to be "the most pro-gay" Republican in the presidential race.
On Monday, Air Force Major Adrianna Vorderbruggen, an openly gay soldier, was one of six U.S. troops killed by a suicide bomber in eastern Afghanistan. 
Before it's here, it's on the Bloomberg Terminal.
LEARN MORE