Fiorina Says Clinton Dying for Beatable Trump as Republican Pick
by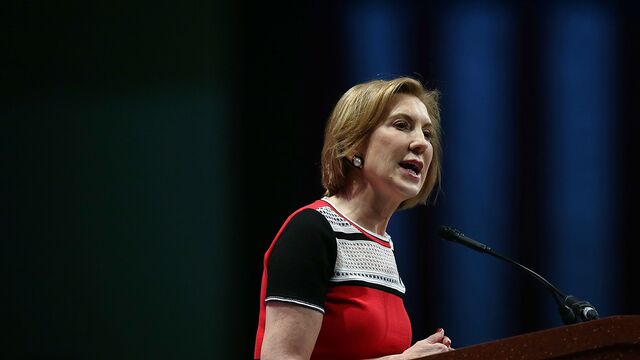 Republican Donald Trump is "a big Christmas gift wrapped up under the tree" for Hillary Clinton because he couldn't beat the 2016 Democratic presidential front-runner in a general election, Carly Fiorina said on Sunday.
"I am the lump of coal in Mrs. Clinton's stocking," Fiorina, said in an interview on "Fox News Sunday." "She can beat Donald Trump. Donald Trump can't beat Hillary Clinton."
Clinton desperately hopes she can run against Trump, Fiorina said, because "I will reveal to the American people again and again the 'Clinton way.' "
Fiorina, 61, the only woman among major Republican candidates, rapped the foreign policy strategy of Clinton following Saturday's debate between the three remaining Democratic presidential hopefuls.
"She's gotten every single foreign policy challenge wrong, and no, Mrs. Clinton, we are not where we need to be," Fiorina said, adding that the policies of Clinton and President Barack Obama amount to "leading from behind" and letting others set the agenda.
Fiorina, the former chief executive of Hewlett-Packard Co., is running in seventh place among likely voters in Iowa, which will hold its first-in-the-nation caucuses on Feb. 1, and eighth in New Hampshire, which holds its primary election on Feb. 9.
Before it's here, it's on the Bloomberg Terminal.
LEARN MORE