De Blasio Says Yale Should Drop Name of Slavery Defender From Dorm
by
NYC's mayor backs his son's protests at New Haven university

Calhoun opposed abolitionism, led pro-slavery senate faction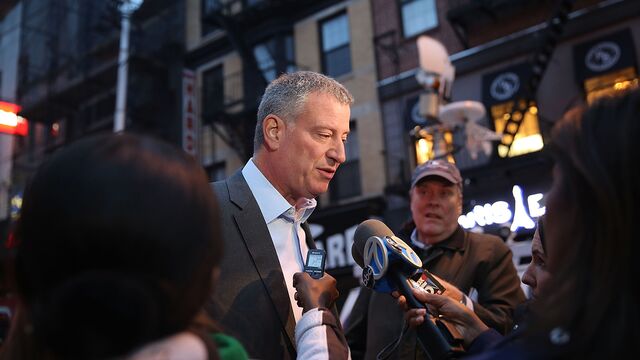 New York's Bill de Blasio wants Yale University to drop the name of a U.S. vice president and 19th century defender of slavery from a residential college where his son lives.
Dante de Blasio is a freshman assigned to Calhoun College, one of 12 on the New Haven, Connecticut, campus. It is named after John C. Calhoun, an alumnus who as a U.S. senator from South Carolina called slavery a "positive good." He was vice president from 1825 to 1832.
De Blasio's son is a member of the school's Black Student Union and has been participating in protests intended to rid the university of implicit racist attitudes.
The mayor, a self-described progressive whose father also went to Yale, said he "absolutely" would favor stripping Calhoun's name from the the residential college.
Dante de Blasio "certainly notes the fact that the college he's in, Calhoun College, is named for someone it shouldn't be named for," de Blasio told reporters Monday in Manhattan. "You can certainly understand that as a young man of African descent it doesn't feel particularly appropriate to be living in a place named after the chief segregationist leader of the South in that period."
Yale's demonstrations are among several targeting racism at colleges including the University of Missouri and Princeton University, where black students have raised issues about former President Woodrow Wilson's racial biases. At Amherst College in Massachusetts, the Lord Jeff football mascot is named for a colonial British general who endorsed killing native Americans by selling them blankets impregnated with smallpox.
Before it's here, it's on the Bloomberg Terminal.
LEARN MORE