Former New Jersey Governors Say Gas Tax Increase Inevitable
by
Christie's 2016 run makes him unlikely to enact it, they said

Group says Christie hurt by political rhetoric on campaign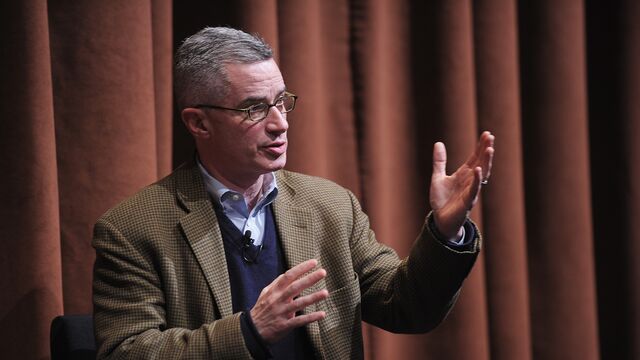 Raising New Jersey's gasoline tax to replenish the state's almost-broke roadwork fund is "inevitable," although Chris Christie is unlikely to sign a bill while campaigning for the Republican presidential nomination, a panel of former governors said.
Christie, a second-term governor, is unlikely to sign the tax until after he either loses or withdraws from the race, the governors said Wednesday at an annual gathering of New Jersey mayors and other politicians in Atlantic City.
"It's inevitable, because there is no other major source of funding there," said Jim Florio, a one-term Democrat who lost re-election in 1993 due to voter backlash over tax increases.
Republican John Bennett, a former Senate president who served as acting governor in 2002, agreed, though he said "I don't think it's going to happen with Governor Christie in office."
"He's repeatedly said over and over again that he is not going to sign a new tax."
Bennett said he's discussed the need for a gas-tax increase on the same panel for eight years. The topic has taken on urgency as the Transportation Trust Fund, which receives money from the tax, is scheduled to run out of money in July when all of the millions collected annually will go to pay off borrowing for past road projects. No plan to replenish the fund has been approved.
During a separate panel of legislative leaders, Assembly Minority Leader Jon Bramnick, a Republican from Westfield, said he expects the legislature to replenish the road fund closer to the deadline and that he would support an increase if it were offset with a cut to the inheritance tax.
"We're good at working in a crisis," Bramnick said.
Bennett, along with Democrat James McGreevey and Republican Donald DiFrancesco, said that Christie on the campaign trail has made statements at odds with the sentiment of voters in Democratic-leaning New Jersey.
Christie has said he would consider a gas increase if another tax is lowered as part of a deal. At the same time, he notes repeatedly on the campaign trail that he has vetoed more tax increases than any governor in modern American history.
A poll released Wednesday by Fairleigh Dickinson University's PublicMind found 56 percent of the state's voters disapprove of Christie's job performance and just 9 percent of Republicans said he's their top choice for president. The survey of 830 registered voters was conducted Nov. 9-15 and has a margin of error of plus or minus 3.9 percentage points.
"When you're running in the Republican primary in Iowa you say things that are not necessarily popular in New Jersey," Bennett said. "That's just the way it works."
Before it's here, it's on the Bloomberg Terminal.
LEARN MORE