Jordan Re-Elected to Lead Hard-Line U.S. House Freedom Caucus
by
Group of House Republicans helped oust Boehner as speaker

Caucus working to hold new Speaker Paul Ryan to promises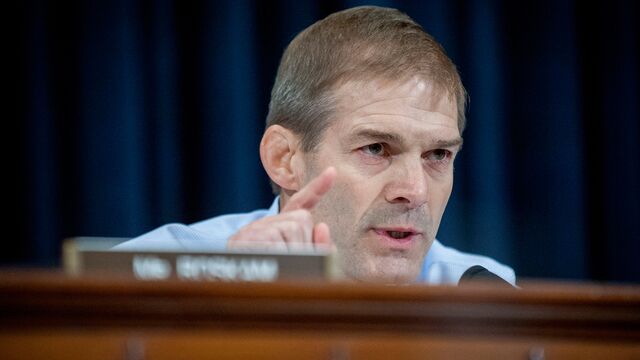 The U.S. House Freedom Caucus, the hardline group that helped force out former Speaker John Boehner, re-elected Representative Jim Jordan of Ohio as its chairman.
Jordan, who will continue leading the caucus of about three dozen conservative Republicans, is among the lawmakers who formed the group in January. Its members say they aim to hold new Speaker Paul Ryan of Wisconsin to his promises to share power with rank-and-file lawmakers.
As part of that promise, the caucus during Monday night's private meeting briefly discussed a proposed list of 2016 priorities, which some members are tentatively calling a "Contract With America II." The name would be an homage to former House Speaker Newt Gingrich's plan that helped sweep Republicans to the House majority in 1994 for the first time in decades.
Representative Mo Brooks of Alabama said a short discussion was held during the meeting about the idea. He said he's displeased that some members of the group hadn't been involved until now in the conversation over the list of priorities. "I have never seen such a Contract With America," he said.
An early draft of the multi-point plan obtained last week by Bloomberg News called for action within the first 100 days of 2016 on conservative priorities, including replacing Obamacare, overhauling safety-net programs such as Social Security and Medicare, and repealing the estate tax. 
Before it's here, it's on the Bloomberg Terminal.
LEARN MORE