Been There, Done That
Memo to Trump: Bombing Those Oilfields? Check
The billionaire presidential candidate says the U.S. should be targeting Islamic State oil. As the U.S. has been doing all fall.
by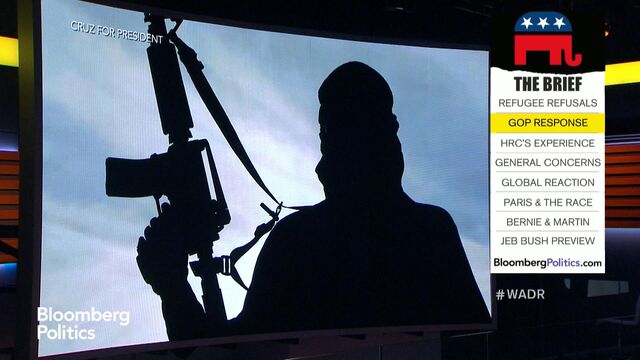 Donald Trump portrayed himself Monday as a lonely voice in favor of taking the battle against the Islamic State to the terrorist group's pocketbook.
"You remember when I said, attack the oil, because that's their primary source of wealth. Attack the oil," the Republican presidential front-runner said on MSNBC's Morning Joe. "People smiled and they laughed and they thought it was a joke, and they thought it was funny."
Not exactly.
In fact, bombing raids led by the U.S. since September 2014 have specifically targeted oil controlled by the Islamic State, also known as ISIL or ISIS. As Trump rightly noted, oil has been the life's blood for the terrorist group, generating revenue that experts estimated at $2 million a day for ISIL last year.
Trump was not the only one to notice this.
As Bloomberg has reported, aircraft and drones operated by the U.S., Saudi Arabia and the United Arab Emirates have targeted oil refineries used by the Islamic State. 
And, according to the International Energy Agency, sorties by the U.S. and its allies have been effective at reducing the amount of oil ISIL controls. As noted by our colleagues at Bloomberg, the IEA last year estimated that the amount of oil controlled by the terror group dropped by 70 percent during the first month after President Barack Obama authorized bombing runs on ISIL-controlled territory.
The impact was well-enough known to spark discussions about whether it would have an impact on the markets. (It didn't, Bloomberg reported; oil supplies from other parts of the globe are abundant).
An investor of Trump's self-professed acumen might have known about that.
Contributing: Joe Sobczyk 
Before it's here, it's on the Bloomberg Terminal.
LEARN MORE