Iowa Debate
Report Card: Clinton Opens the Door to Her Rivals
Sanders and O'Malley step up in the Iowa debate.
by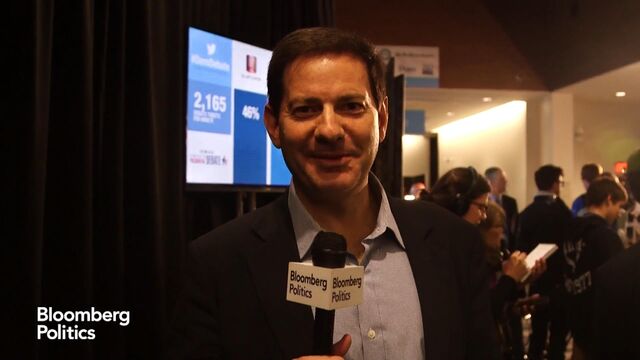 After just one previous debate, both Bernie Sanders and Martin O'Malley showed they learned from their weak initial performances on the national stage. Hillary Clinton made no major errors, but she failed to match the dominating performance of the Democratic presidential candidates' initial face-off in Las Vegas. After several weeks on a roll, Clinton not so much moved backwards as she let Sanders, and even O'Malley, back in the hunt.

His best night of the campaign to date. Solid, confident, and often lyrical—although only occasionally hit the bullseye that has thus far eluded him: What is he selling that Clinton and Sanders don't have to offer? Frequently emotional and engaging on domestic policy, especially when effectively pushing his Maryland governing record and hitting Clinton hard on gun control. Too often grim on national security, but spoke movingly about an Iowa military family. One big caution: Folded when Clinton nailed him with some opposition research on a gubernatorial appointment. Has a long, long way to get in the game, but this performance will rally his supporters and allow him to enter the next phase of the campaign with the potential to be more than a sidebar player.

Workwoman-like and avoided major errors, but more defensive, evasive, and cautious—and less conversational and naturally good-natured—than in the first debate. Was either misleading or wholly non-responsive when hit by one or both of her rivals on her big-money ties and gun-control history. Courted trouble by invoking 9/11 when asked about her connection to Wall Street. Typically hawkish, and, appropriately, more stern than usual in the wake of Paris. Yet often surprisingly generic and vague when talking about national security, failing to decisively dominate on a topic her aides expected her to win clearly and cleanly. So caught up in projecting strength as Madame Commander-in-Chief that she failed to project much warmth or Reaganesque optimism about defeating America's enemies abroad. Tap-danced around the Obama administration's record on the Islamic State and the labeling of Islamic radicals. Didn't dominate on health care either, in part because Sanders outflanked her on the left. An evening focused more on her weaknesses than her strengths; she was not toppled but she emboldened her two remaining rivals, rather than vanquished them.

Sharp and tough, showing more mainstream appeal. Clearly took the criticism of his first debate performance to heart, although he implemented the necessary changes unevenly. Still, came across as smart and serious and less like a crabby old chess player from Brooklyn (not that there's anything wrong with that…). Picked his biggest fight to date with Clinton, on Wall Street contributions, although he didn't decisively win the exchange on the matter. Also failed to deliver sound-bite moments when critiquing Clinton on her Iraq vote and her tenure as secretary of state. Revealed his easy humor on a few occasions, and demonstrated a higher comfort level than last time on the big stage. If he improves this much again by the next debate, Clinton could have a real problem.
Before it's here, it's on the Bloomberg Terminal.
LEARN MORE