Fred Thompson, Former Senator, Actor, Pitchman, Dies at 73
by
Ran for Republican presidential nomination in 2008 cycle

Played a Manhattan district attorney on NBC's `Law and Order'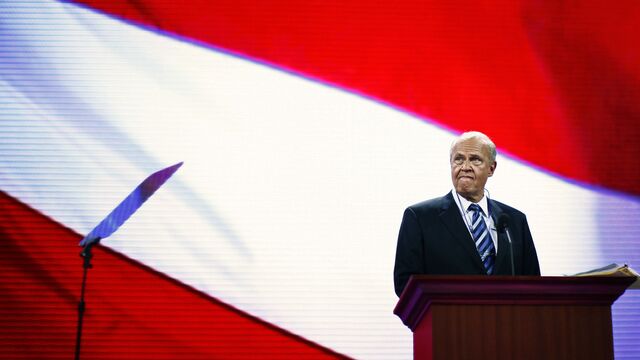 Fred Thompson, the former U.S. Senator from Tennessee who went on to become an actor and a television pitchman, has died age 73 after a recurrence of lymphoma, his family said in a statement.
Thompson ran for the Republican presidential nomination in 2008, but dropped out after finding little support in early voting states.
He acted in the long-running NBC television series "Law & Order," playing Manhattan district attorney Arthur Branch in more than 100 episodes. Thompson began filming the series while still in the Senate.
In recent years Fred Dalton Thompson has been featured in television advertisements for American Advisors Group, which sells reverse mortgages. He also appeared on the CBS series "The Good Wife."
Thompson was first elected to the Senate in 1994 to finish the remaining years of Democrat Al Gore's term when Gore left to become Bill Clinton's vice-president. The lanky Republican, who earned his law degree from Vanderbilt University, was re-elected in 1996.
Before it's here, it's on the Bloomberg Terminal.
LEARN MORE