Potholes Mean Pressure for Governors Devising Road Plans
by
Congressional inaction, aging assets create political risks

Louisiana's question: `How far will we let them deteriorate?'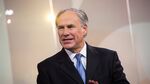 Governors wary of anger about decaying roads and bridges are trying to open the financial floodgates as inadequate infrastructure becomes a prominent campaign issue across the U.S.
Indiana's Mike Pence, a Republican, offered a $1 billion roads plan Oct. 13 after unions criticized him after a bridge failure. Wisconsin's Scott Walker, a former Republican presidential candidate, used news conferences and a radio address last week to advocate highway bonds. Republican Governor Greg Abbott of Texas, a paraplegic, appeared on a gridlocked bridge in a campaign ad last year promising billions because "a guy in a wheelchair can move faster than traffic on some roads."
Even governors of states controlled by Republicans loath to raise fuel taxes for roads are wary of a pothole-weary populace angered by substandard pavement.
"How far will we let them deteriorate until someone pays a price?" said Bernie Pinsonat, a pollster and political consultant in Baton Rouge, Louisiana, where candidates for governor this year have acknowledged the challenges and called for a special legislative session to address them. "It's just around the corner before somebody gets run over by that political truck."
As Congress faces another deadline this week to reauthorize the federal Highway Trust Fund after failing to enact a long-term funding plan since 2005, states face pressure to act. An additional $58 billion is needed annually through 2020 for highways, bridges and transit systems, according to the American Association of State Highway and Transportation Officials and the American Public Transportation Association.
"The bill is finally coming due, and states realize that," said Sean Slone, director of transportation and infrastructure policy at the Council of State Governments in Lexington, Kentucky.
Defensive Tweeting
In Indiana, Democrats are seizing on a series of accidents and traffic snarls following the failure of a bridge on Interstate 65 near Lafayette as it was widened. Northbound lanes were closed for about a month through Sept. 6 after engineers noticed the span was settling and tilting.
Local 150 of the International Union of Operating Engineers ran a $300,000 campaign last month with radio and television ads in the Lafayette and Indianapolis areas criticizing Pence, who's seeking re-election in 2016. The governor has neglected infrastructure in favor of maintaining a surplus, union spokesman Ed Maher said.
"Tell us, Governor Pence, how many lives is your surplus worth?" the ad asked.
Pence also is doing too little for local roads, which account for about 90 percent of thoroughfares and need more funding, state Democratic Party party Chairman John Zody said.
"This election's about leadership, and it's not showing any leadership," said John Gregg, a former House speaker and Democrat who lost to Pence in 2012 and is challenging him again next year. Gregg proposed a $3.5 billion funding plan four years ago and said he will be releasing an updated one soon.
Pence responded to the ad campaign by proposing $1 billion for roads and bridges over four years by tapping reserves, budgeting more for transportation and increasing borrowing. Pence and his Department of Transportation also issued tweets about the proposal and the $1.2 billion invested in infrastructure since Pence took office in 2013, calling the criticism "irresponsible" attempts to scare the public.
"I'd be more than happy to have a debate over the leadership that Republicans have provided on infrastructure," Pence said in a telephone interview.
Still, Pence had already faced headwinds amid speculation he could run for president, and for his handling  this year of religious-freedom legislation, which he modified after opponents said it could allow discrimination. The I-65 bridge closing made infrastructure another potential liability, said Andrew Downs, director of a politics center at Indiana University–Purdue University Fort Wayne.
"He recognizes that he has a very real challenge for his re-election bid in 2016, and better to begin addressing that now rather than later," Downs said.
Pump Pennies
Georgia, Idaho, Iowa, Nebraska, South Dakota, Utah and Washington all enacted increases to their gasoline taxes this year ranging from 6 cents per gallon to 11.9 cents, according to the National Conference of State Legislatures in Denver. All those states except Washington have Republican governors.
Other governors are working to increase investment in infrastructure. In Michigan, Republican Rick Snyder said Tuesday that he thinks it's possible to pass a roads proposal after the failure of previous attempts, including a ballot measure last year.
"There is strong momentum to provide the resources we need to halt decades of decline in our roads and bridges," Snyder said in a statement.
While the candidates for governor in Louisiana this year haven't proposed tax increases or specific funding proposals before the Oct. 24 primary and the Nov. 21 run-off, they have discussed the need for upgrades, said Ken Perret, a former Federal Highway Administration official and president of the Louisiana Good Roads and Transportation Association in Baton Rouge.
U.S. Senator David Vitter, the Republican candidate, is vowing to "attack traffic congestion head-on from day one" by calling a special legislative session in 2016 with a goal of boosting funding. Democrat John Bel Edwards took a bus tour in July calling for investing more in infrastructure.
Whoever is elected knows he will have to deal with the issue, even if it means unpopular actions such as raising taxes, Perret said.
"The pressure will mount as the situation gets worse," he said. "You've got to have a crisis before anybody gets too excited, and we're reaching the crisis point, especially in some of our major urban areas."
Before it's here, it's on the Bloomberg Terminal.
LEARN MORE