Live Tweeting
Donald Trump Dings Hillary Clinton Over TPP
The former secretary of state described her evolution on the trade deal, drawing a rebuke from the Republican front-runner.
by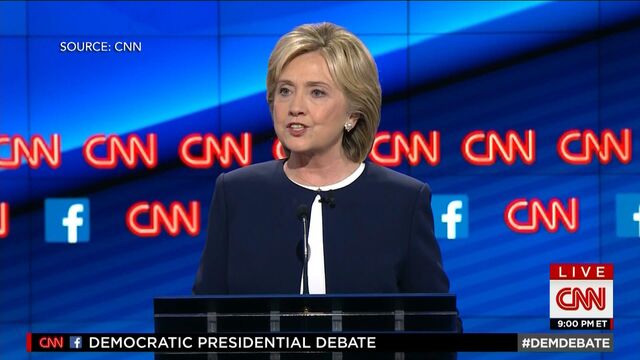 Live-blogging the Democratic presidential debate on Tuesday, Republican front-runner Donald Trump fired off a tweet criticizing Democrat Hillary Clinton's shifting position on the Trans-Pacific Partnership trade deal. 
Clinton came out against the TPP in early October, but had called it the "gold standard" of trade deals in 2012. 
Before it's here, it's on the Bloomberg Terminal.
LEARN MORE