California Bans Concealed Handguns on School Campuses
The new law makes it a crime for anyone, including concealed carry permit holders, to carry a gun onto a school campus.
by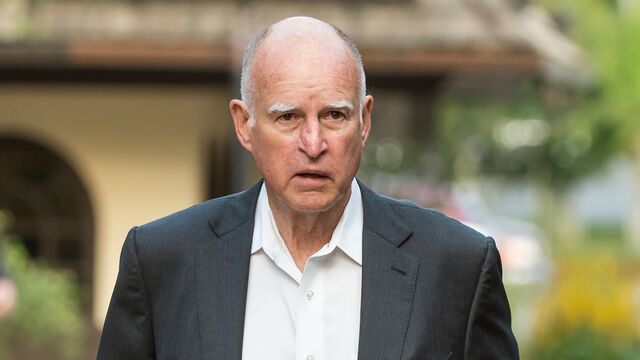 California Governor Jerry Brown signed a bill Saturday making it against the law for concealed carry permit holders to bring handguns onto school campuses.
The new law bolsters existing restrictions in the state that prohibit the possession of a firearm within 1,000 feet of a school or college campus without written permission from administrators, and comes less than two weeks after a gunman opened fire at Umpqua Community College in Roseburg, Oregon, killing nine people and wounding nine others. 
Pro-gun rights groups like the National Rifle Association came out strongly against SB 707.
"Senate Bill 707 would lead to the unjust prosecution of otherwise law-abiding firearm owners. It is a solution in search of a problem. SB 707 is yet another misguided bill that only impacts law-abiding CCW permit holders while doing nothing to reduce crime," the NRA's Institute for Legislative Action said on its website prior to the bill being signed into law. 
On the campaign trail, Republican candidates like former Florida Governor Jeb Bush have argued that the urge to enact new gun restrictions in the wake of mass shootings is the wrong response. 
"I had this challenge as governor. Look, stuff happens, there's always a crisis. And the impulse is always to do something and it's necessarily the right thing to do," Bush said at a campaign appearance in Greenville, South Carolina, one day after the Umpqua Community College killings. 
Democrat Hillary Clinton, meanwhile, decried Bush's response. 
"What is wrong with us that we can't stand up to the NRA and the gun lobby and the gun manufacturers?" Clinton said during a campaign event last week in Davie, Florida. "This is not just tragic. We don't just need to pray for people, we need to act. We need to build a movement."
The Firearms Policy Coalition said it will file a federal civil lawsuit against California over the concealed carry legislation. 
"If Governor Brown signs SB 707, we will file for an injunction in federal court at the very first opportunity," said FPC's Brandon Combs. "After we win that case, we will systematically challenge similar injustices, not only in California but across the United States. I'm sick and tired of law enforcement political organizations bending law-abiding gun owners over a barrel."  
Before it's here, it's on the Bloomberg Terminal.
LEARN MORE