Obama Faults Inaction on Gun Limits After Oregon Shooting
by
President says U.S. growing numb to firearms violence

Shooting at community college kills 10, sheriff says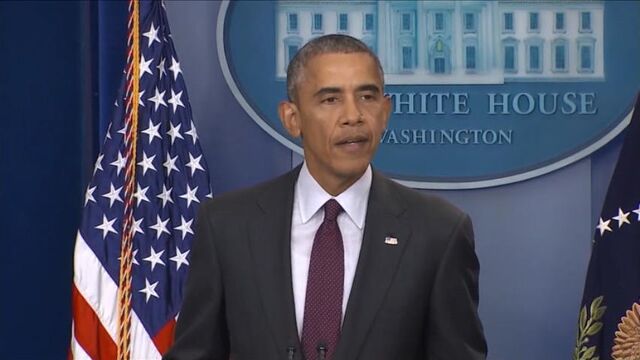 President Barack Obama said the U.S. had grown numb to mass shootings and faulted lawmakers for failing to take action, hours after a 20-year-old gunman opened fire at a community college in southwestern Oregon.
In his remarks Thursday evening, the president said other countries had been able to create laws that almost eliminate mass shootings. He said that while Congress had passed "countless laws" aimed at preventing terrorist attacks, some U.S. lawmakers have blocked efforts to collect data on shooting sprees.
"Somehow this has become routine," a visibly angry Obama said at the White House. "We are the only civilized country on earth that sees these kinds of mass shootings every few months."
Obama spoke in response to the shooting at Umpqua Community College in Roseburg, opening his statement by extending condolences to the victims' families. Douglas County Sheriff John Hanlin said 10 people died and seven were wounded, according to the Associated Press. Earlier, Oregon attorney general Ellen Rosenblum said 13 were killed and as many as 20 others were wounded, according to the AP.
The gunman was killed during an exchange of gunfire with police, Hanlin said in a news conference. Police have not released the name of the shooter.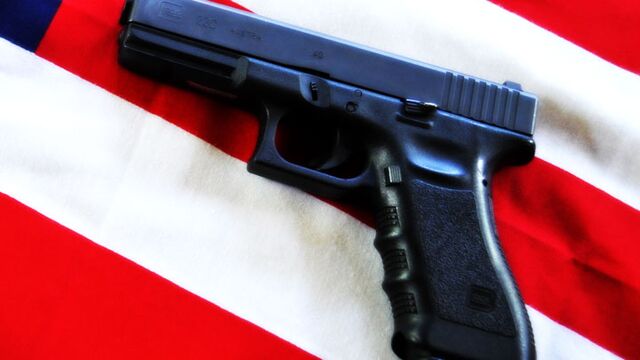 'Political Choice'
The White House said that the president was briefed Thursday afternoon by Lisa Monaco, his homeland security adviser. White House press secretary Josh Earnest said earlier in the afternoon that tougher gun laws remained a "top priority" for the administration, while the president remained "realistic" about the prospect for new legislation.
The remarks were the 15th time that Obama has delivered a statement in response to a U.S. mass-casualty shooting, according to a tally kept by Mark Knoller, a reporter for CBS News.
The president said he embraced criticism that he was politicizing the violence, and that Americans need to make clear to lawmakers whether they wanted new gun laws. 
"This is a political choice we make -- to allow this to happen every few months in America," Obama said on Thursday. "We collectively are answerable to those families who lose their loved ones because of our inaction."
The president made a veiled reference to the National Rifle Association, the nation's biggest lobby for gun manufacturers and owners. He called on gun owners "to think about whether your views are being properly represented by the organization that suggests it's speaking for you." The Fairfax, Virginia-based NRA has lobbied aggressively to counter the president's gun agenda.
In June, Obama called for stricter gun controls as he delivered the eulogy for the nine victims of a mass shooting at a church in Charleston, South Carolina. He has said that Congress, where both chambers are controlled by Republicans, is unlikely to enact such measures.
The president took a series of executive actions aimed at curbing gun violence after the 2012 shooting at Sandy Hook Elementary School which killed 20 schoolchildren. Obama also asked Congress to pass legislation expanding background checks for firearm purchases at gun shows and online, but the effort stalled in Congress.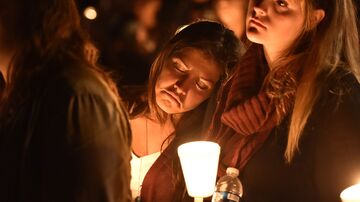 Before it's here, it's on the Bloomberg Terminal.
LEARN MORE