Top Democrat Anita Dunn Defends Debate Schedule
The former Obama adviser says the high number of primary debates in the 2008 election didn't actually help prepare the Democratic nominee for the general election ones that followed.
by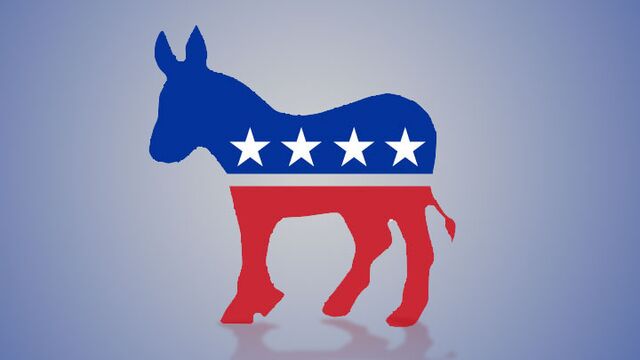 Former Obama adviser Anita Dunn says six debates are enough for Democrats and accuses critics of the calendar of practicing "revisionist history" for suggesting primary debates in 2008 helped prepare the future president for his general-election bouts with Senator John McCain.
"Anybody who worked for Barack Obama in 2008 is not going to sit here and say, 'Oh, you really need 25 debates,'" Dunn said in an interview with Bloomberg's With All Due Respect co-host John Heilemann. While a protracted nomination battle running into June 2016 could force more debates to be added later, she said, "I think that six is a good number right now."
The Democratic National Committee announced a six-event calendar in August and has drawn criticism from front-runner Hillary Clinton's lower-polling rivals, who say more debates are warranted.
Dunn's firm, SKDKnickerbocker, has does consulting for the DNC, and Dunn was involved in discussions within the DNC about the primary debates. 
Her comments come after DNC Chair Debbie Wasserman Schultz was heckled by activists calling for more debates on Saturday at the New Hampshire Democratic Party convention. The chair has been adamant that the debate number is set.
Dunn, who served as a senior adviser to President Obama's campaigns and as White House communications director, said that "there are plenty of opportunities" for candidates to reach voters outside of the debates. She took issue with the argument that Obama ultimately benefited from that year's long, grueling stretch of debates.
"I actually think that there's a little revisionist history maybe going on with a few of my colleagues, because I don't think that the primary debates really did prepare him all that well for the general-election debates," Dunn said. "It wasn't until quite late that they even became one-on-one debates, for example."
For more from Dunn's interview, watch With All Due Respect on Bloomberg TV and BloombergPolitics.com Wednesday at 5 p.m. ET.
Before it's here, it's on the Bloomberg Terminal.
LEARN MORE