Modi's Facebook Tour Shows What India May Lose If Trump Wins
by and
India benefits most from U.S. visas allowing skilled workers

Trump has proposed making H1-B visas more costly for companies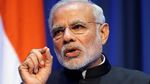 As Indian Prime Minister Narendra Modi tours Facebook Inc.'s Silicon Valley headquarters this weekend, he'll be stepping into the heart of the U.S. immigration debate.
India benefits more than any other nation from the H-1B visa program, which allows skilled foreign nationals to work at U.S. companies. Last year, Asia's third-biggest economy accounted for about two-thirds of the 85,000 skilled-worker visas.
While U.S. technology companies have backed efforts to boost the number of visas, Republican front-runner Donald Trump wants to make them harder to obtain. Last month he proposed raising the pay threshold for employees on H-1B visas, inserting the issue into the U.S. presidential campaign as part of his wider plans to thwart illegal immigration.
India has the most to lose if the idea sticks. The U.S. accounts for about 60 percent of India's software exports, with part of those earnings coming from on-site work. Researchers at the Peterson Institute for International Economics estimate that earnings generated by skilled visa holders from India are almost equal to the nation's total exports of goods and services to the U.S.
"It's important that this message is consistently delivered by the Indian government," said R. Chandrashekhar, head of Nasscom, an Indian trade group that represents companies such as Infosys Ltd. "It would be a tragedy for those countries, and for us, if this becomes a punching bag or sacrificial goat in the politics surrounding immigration."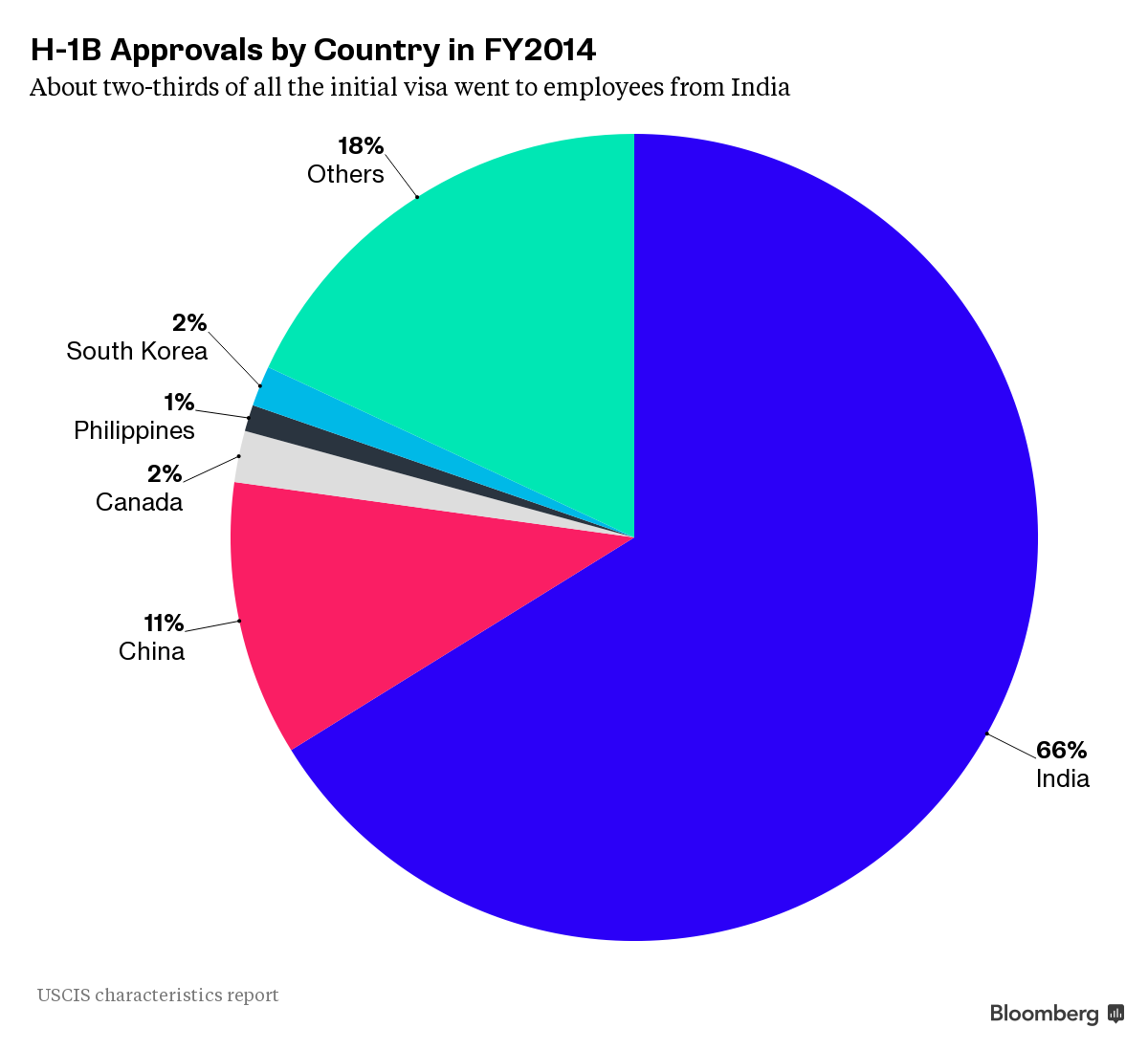 During his West Coast trip on Sept. 26 and 27, Modi plans to hold a question-and-answer session with Facebook co-founder Mark Zuckerberg and meet with executives at Google Inc., Apple Inc. and Tesla Motors Inc. He also plans to seek investments into India from Fortune 500 companies and address the Indian diaspora in San Jose.
"I am sure my U.S. visit will be fruitful and further deepen the bond between the world's oldest and largest democracies," Modi said in a statement. In New York City on Thursday, he plans to meet with executives at companies including JPMorgan Chase & Co., The Blackstone Group, Ford Motor Co. and Lockheed Martin Corp.
Trump took a swipe directly at Zuckerberg in his immigration proposal. He also criticized a bill backed by fellow candidate Marco Rubio to expand H-1B visas. Trump's campaign didn't respond to e-mailed questions. A Facebook representative didn't immediately respond to a request for comment.
Job Creation
Zuckerberg and Microsoft Corp. co-founder Bill Gates have been among those spearheading efforts to check protectionist moves. Along with other like-minded professionals, they helped start FWD.us, a lobby group that says foreign IT professionals add value to the U.S. economy.
For every 100 H-1B workers, an additional 183 jobs are created for U.S.-born workers, according to FWD.us President Todd Schulte. The benefits are greater with foreign students who stay after graduating from a U.S. university with an advanced degree and end up in science, technology, engineering or mathematics.
Trump's proposal, and its influence on other candidates, will make it hard to expand the number of high-skilled visas before the election, said C. Fred Bergsten, director emeritus at the Peterson Institute.
"The best case would be that a combination of companies and Modi try to convince the president that he's got to go for a separate expansion of high-skilled visas apart from overall immigration reform," said Bergsten, who published a study last week called "India's Rise: A Strategy for Trade-Led Growth."
"Tech Powerhouse
"
Indian software exporters have come under scrutiny in the U.S. In 2013, Infosys agreed to pay $34 million to settle Justice Department charges that it used B-1 business visas to skirt the requirements of the H-1B program. The company denied wrongdoing.
The U.S. Department of Labor this month cleared Infosys of any wrongdoing in its applications for H-1B visas connected to workers at Southern California Edison. The investigation, backed by a handful of U.S. lawmakers, was spurred by allegations that hundreds of U.S.-born technology workers were replaced by guest workers at Indian companies.
Trump will likely do a "tactical shift" if he wins the nomination, and will tone down his anti-immigrant rhetoric to favor skilled workers, according to Vivek Wadhwa, who teaches at Stanford University and wrote "The Immigrant Exodus." This week, Modi is likely to focus his efforts on convincing U.S. technology companies to set up operations in India, he said.
"Silicon Valley has more to gain from his trip than Modi," Wadhwa said. "India has become a tech powerhouse. It's a very attractive market."
Before it's here, it's on the Bloomberg Terminal.
LEARN MORE