Donald Trump on Muslims: 'Are You Trying to Say We Don't Have a Problem?'
"It wasn't people from Sweden that blew up the World Trade Center," he said.
by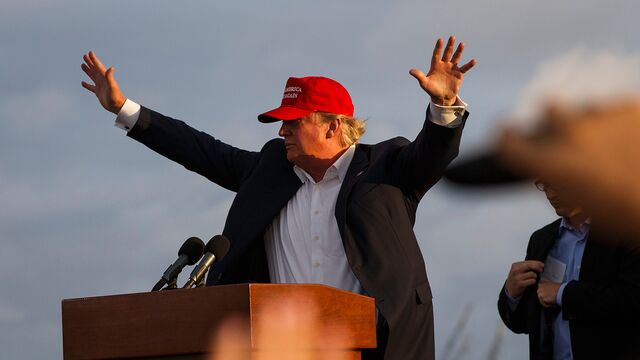 Donald Trump on Sunday doubled down on last week's controversial comments about Muslims. 
Trump, the front runner for the 2016 Republican nomination, was asked on CNN's State of the Union about his campaign rally in New Hampshire on Thursday. At the event, an audience member said President Barack Obama was a Muslim, that the U.S. has a problem with Muslims, and asked "when can we get rid of them?" At Thursday's event and again on CNN, Trump did not criticize or correct the question. 
"We could be politically correct if you want," Trump said. "Are you trying to say we don't have a problem?" 
Trump did say that he has Muslim friends, and went on to explain that the problem was with Muslim extremists.
"We have radicals that are doing things," he said. "It wasn't people from Sweden that blew up the World Trade Center."
Trump distanced himself slightly from the New Hampshire questioner, saying that he listened to the man's question, but didn't actually respond to it. 

On ABC's "This Week" broadcast, Trump again referred to "a worldwide problem" with Muslims, according to a transcript provided by the network. 

"You look around the world, it is a problem," Trump said.  "You know, the terrorism and everything else, it seems to be pretty much confined there."

Trump also declined several times during the ABC interview to say that he believed Obama was born in the U.S.  



Before it's here, it's on the Bloomberg Terminal.
LEARN MORE