Republican Prime-Time Debate a Sweaty Affair
Candidates were gulping down water and mopping their brows.
by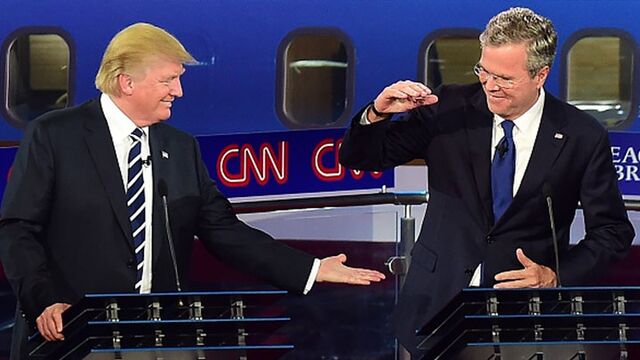 Before a winner emerged from Wednesday's prime-time Republican debate, one truth shone all over the candidates' foreheads: It was hot on that stage. 
Around 40 minutes into the debate, observers on Twitter began to notice that many of the candidates appeared rather moist.
Sweat has a storied political history on the debate stage. In the first-ever televised debate in 1960, Richard Nixon famously appeared sweaty and ill compared to the suave John F. Kennedy. That debate is widely credited as having paved the way for Kennedy's victory. More recently, in October, Florida Governor Rick Scott initially refused to debate Democratic challenger Charlie Crist unless Crist removed a small fan from under his lectern. 
Of course, since many of the candidates, and even some of the debates's moderators, seemed equally flushed and glistening, the sweat situation might be a wash. 
Before it's here, it's on the Bloomberg Terminal.
LEARN MORE