What Makes You Click? The U.S. Government Intends to Find Out
Toluse Olorunnipa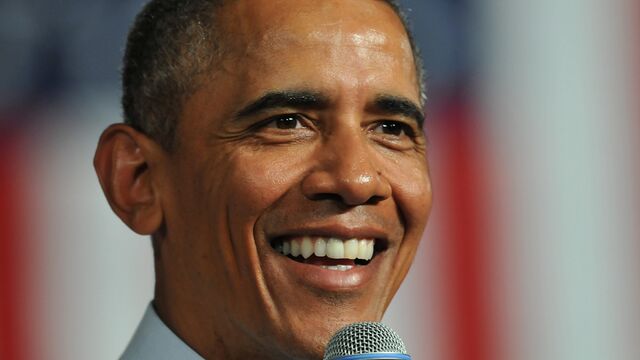 The U.S. government is trying to figure out what moves you -- specifically what moves you to get off the couch and sign up for federal benefits.
The Obama administration is dipping into research in behavioral economics and psychology to scrutinize federal documents, websites and procedures to get a better sense of what's working -- and what's not working -- to make the most of government programs from college aid to veterans benefits.
Building off an initiative begun last year by a White House Social and Behavioral Sciences Team, President Barack Obama on Tuesday directed all federal agencies to apply "behavioral science insights" in designing how they present and seek information from the public.
One of the goals is to eliminate unnecessary complexity and hassles in government forms, such as applications for college aid, that discourage potential beneficiaries from even applying for assistance. Another is to evaluate how to make government programs more efficient.
When research in behavioral economics and psychology -- how people make decisions and how they act on them -- is used in policy making "the returns are significant," said a report from the behavioral sciences team that was released with the president's executive order.
Pilot projects undertaken by the team have led to increases in the number of military personnel saving for retirement, farmers obtaining credit and more people signing up for health insurance, according to the White House.
One example of the use of behavioral science is automatically enrolling workers in retirement savings plans, which has dramatically increased participation rates.
"Where federal policies have been designed to reflect behavioral science insights, they have substantially improved outcomes for the individuals, families, communities and businesses those policies serve," Obama said in his executive order.
Before it's here, it's on the Bloomberg Terminal.
LEARN MORE